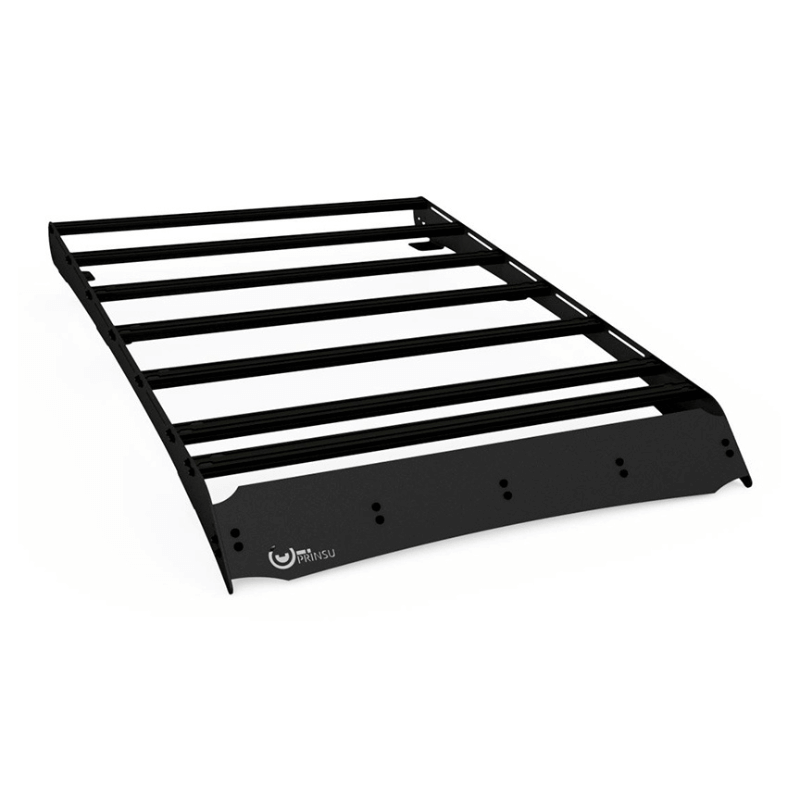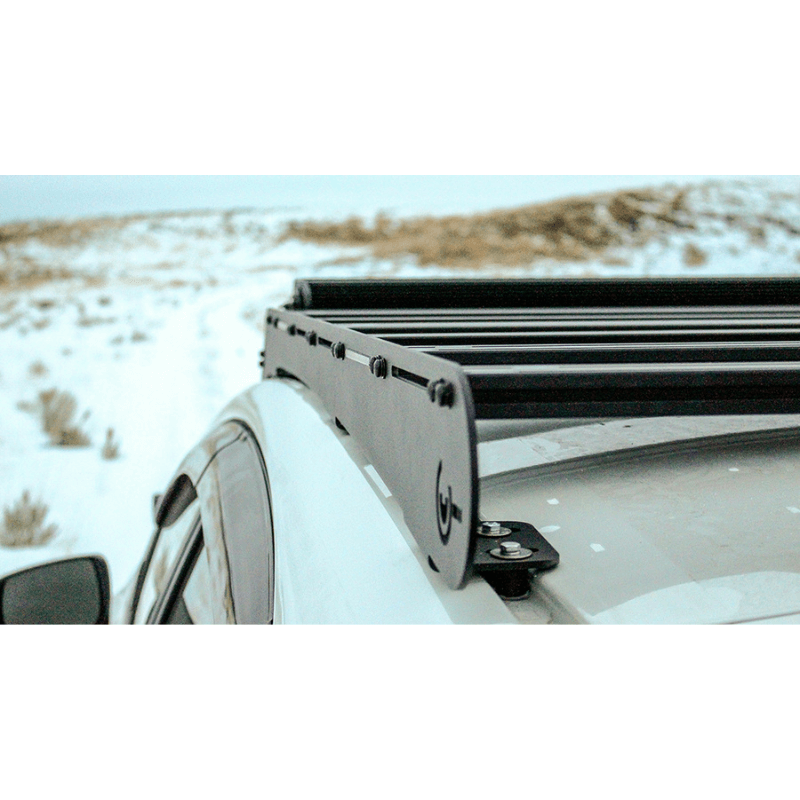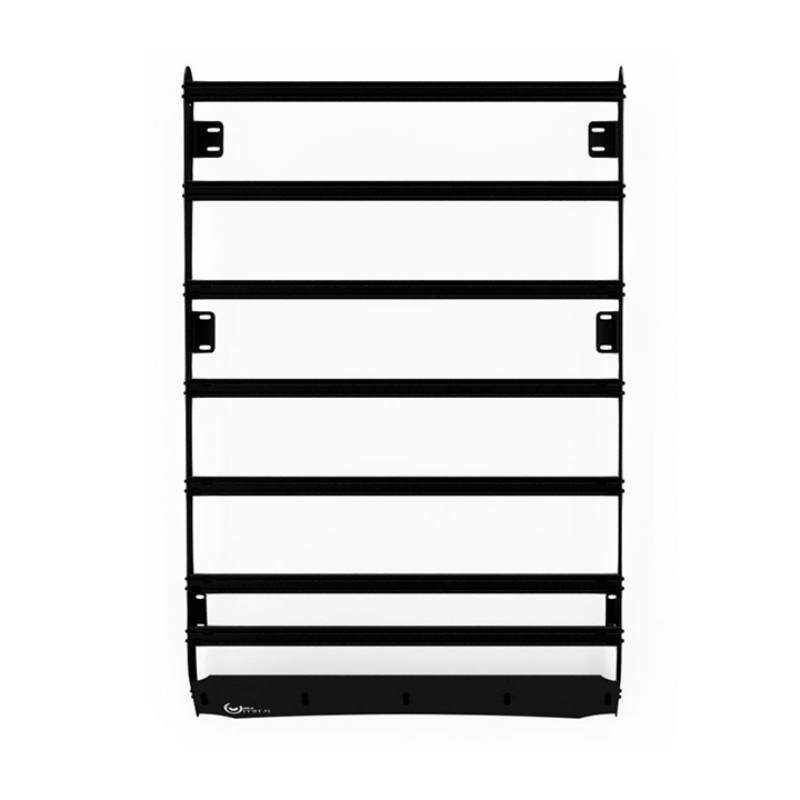 Subaru Crosstrek Roof Rack | 2018-2023
---
Bolster your Subaru Crosstrek for thrilling escapades with the Subaru Crosstrek Prinsu Roof Rack – the pioneering low-profile roof rack engineered to push your ride to the next level. Handcrafted from the best components and designed for strength, this Prinsu Rack is the perfect partner for any journey.


Features: 

Premium Aluminum Construction: Crafted with high-quality aluminum, the roof rack boasts a sleek black powder coat finish, enhancing both aesthetics and durability.
Integrated Crossbars: Equipped with built-in drop points, the Prinsu Rack makes mounting your gear a breeze, offering convenience for all your outdoor equipment.
Enhanced Quiet Ride: Included noise-reducing trim ensures a hushed cabin ambiance, so you can enjoy your drive without the disruption of wind noise.
Modular Customization: The roof rack features a modular design, allowing you to personalize it according to your specific needs, whether it's for cargo, sports equipment, or other accessories.
Secure Installation: While installation requires drilling into the factory roof and fitting plus nuts, you can trust that your gear will stay securely in place.
Impressive Load Capacity: With a dynamic load capacity of 600lbs and a static load capacity of 1,000lbs, this roof rack is designed to carry a wide range of gear, making it ideal for all your outdoor adventures.

Unlock boundless opportunities for exploration by upgrading your Subaru Crosstrek with the Prinsu Roof Rack! Conquer every challenge: the trails, road trips, and more. Constructed for ruggedness and offering customizable adaptability, this rack is worthy of any journey. Reach new heights with Prinsu!
**Fitment: 2018 - 2023 Subaru Crosstrek**
Lead Time: 1 week
This Roof Rack requires drilling into the factory roof for installations of plus nuts. On some models, and depending on installation, the rear mounting hardware may conflict with the airbag mounting bracket. We recommend dropping the headliner in the rear to ensure that no damage to the airbags occurs.
Install Instructions: Prinsu Subaru Crosstrek Roof Rack
Q: How much weight can my Prinsu Rack hold?

A: Prinsu Racks are designed with functionality in mind. Most racks are rated at 600lbs dynamic load capacity and 1,000lbs static load capacity. This is more than enough for most rooftop tents or whatever other accessories you are looking to mount.

Q: How much wind noise does the Prinsu Rack generate?

A: Prinsu Racks are designed to be the most aerodynamic and low-profile racks out there. When properly installed the added noise to your vehicle will be almost undetectable.

Q: What kind of accessories can I mount to my Prinsu Rack?

A: Prinsu uses a custom-designed crossbar with one-of-a-kind drop-in points that make mounting accessories a breeze. Besides the mounts that Prinsu manufactures, the rack is also compatible with most other roof rack-mounted products. A few of the most popular accessories that are mounted to Prinsu Racks are rooftop tents, recovery boards, light bars, and fuel/water storage.

Q: What can I do to make my Prinsu Rack stand out from the rest?

A: Prinsu offers a ton of different ways to customize your rack and make it unique to your rig. You can choose a wind deflector decal to change up the front of the rack, or take a look at Prinsu Shield Plates to bring some extra color and style to your rack. The different combinations of accessories available also virtually guarantee that your rack can be custom to your build and one of a kind.