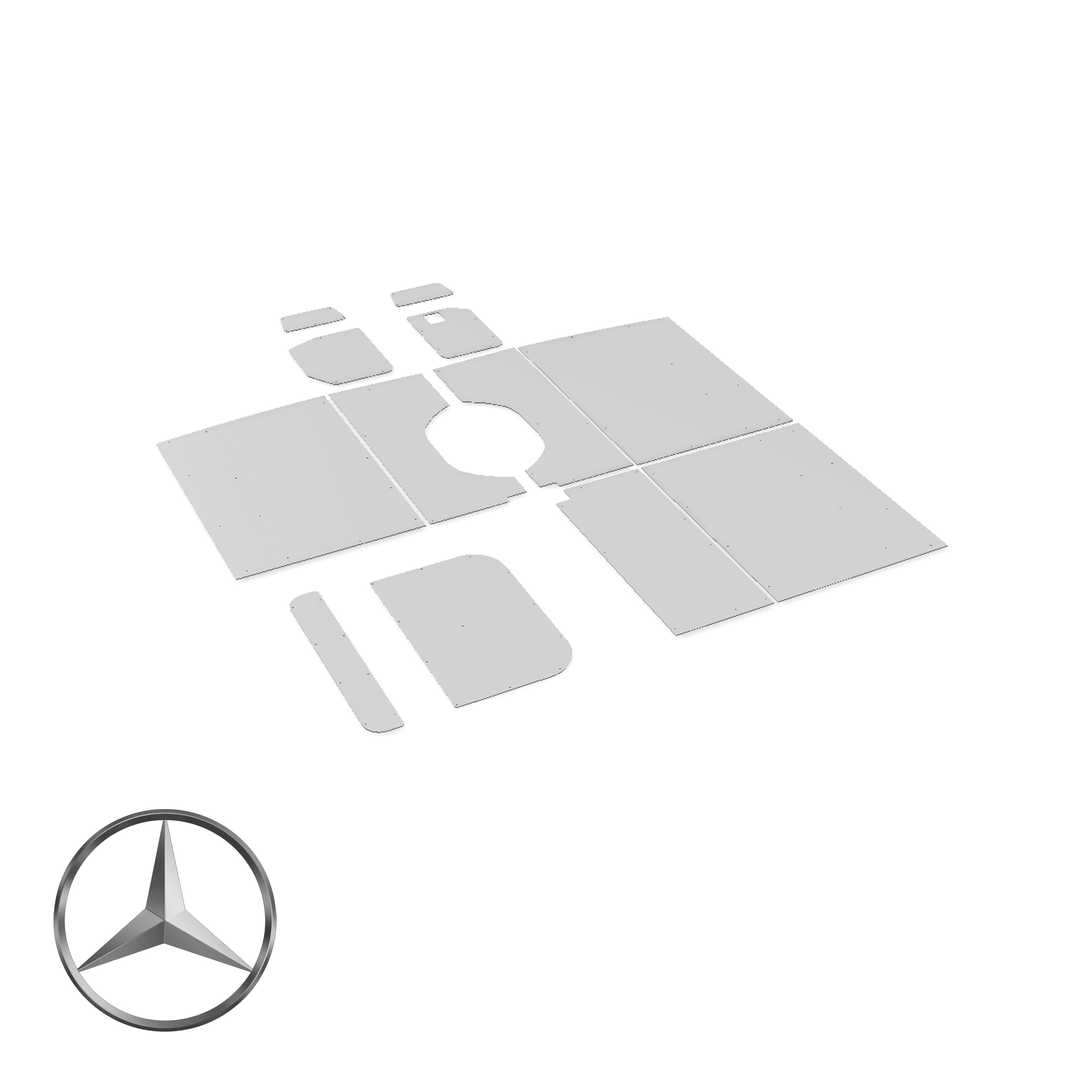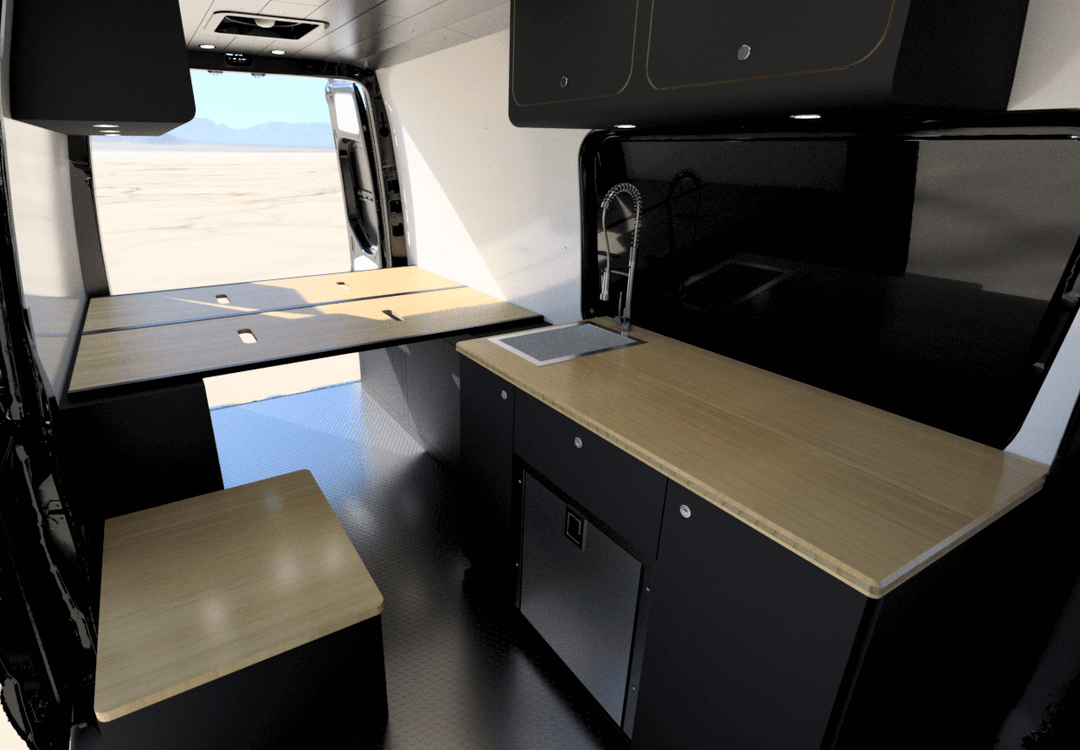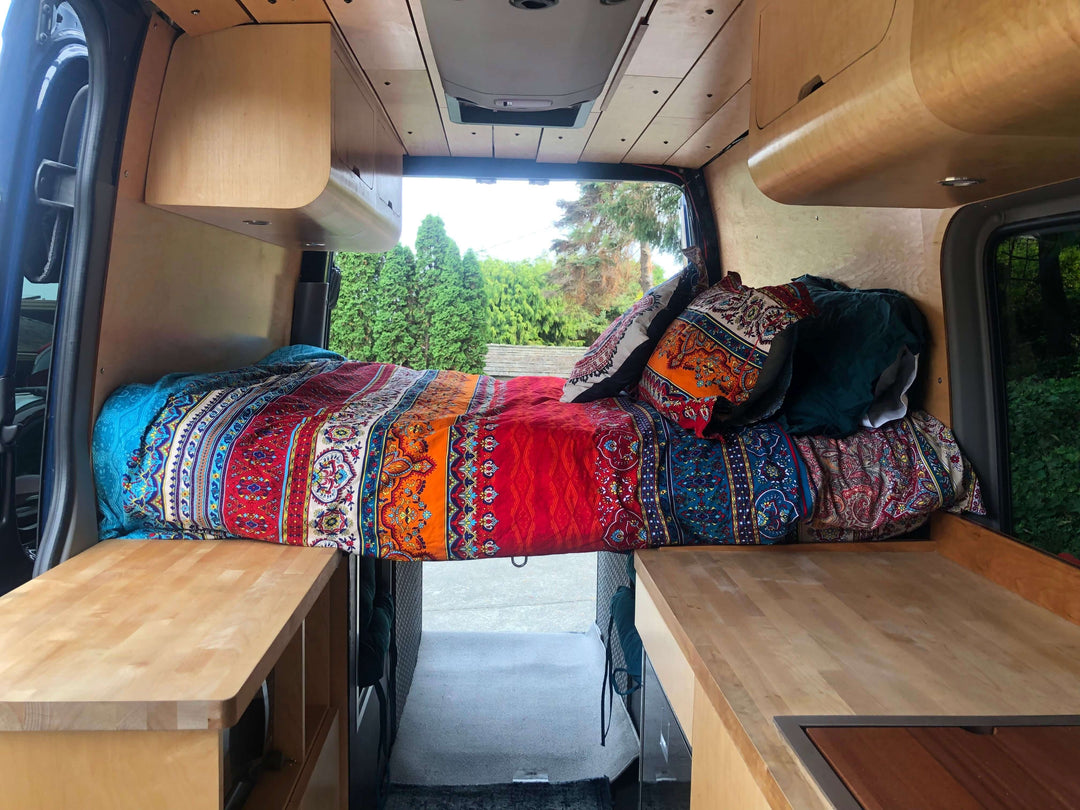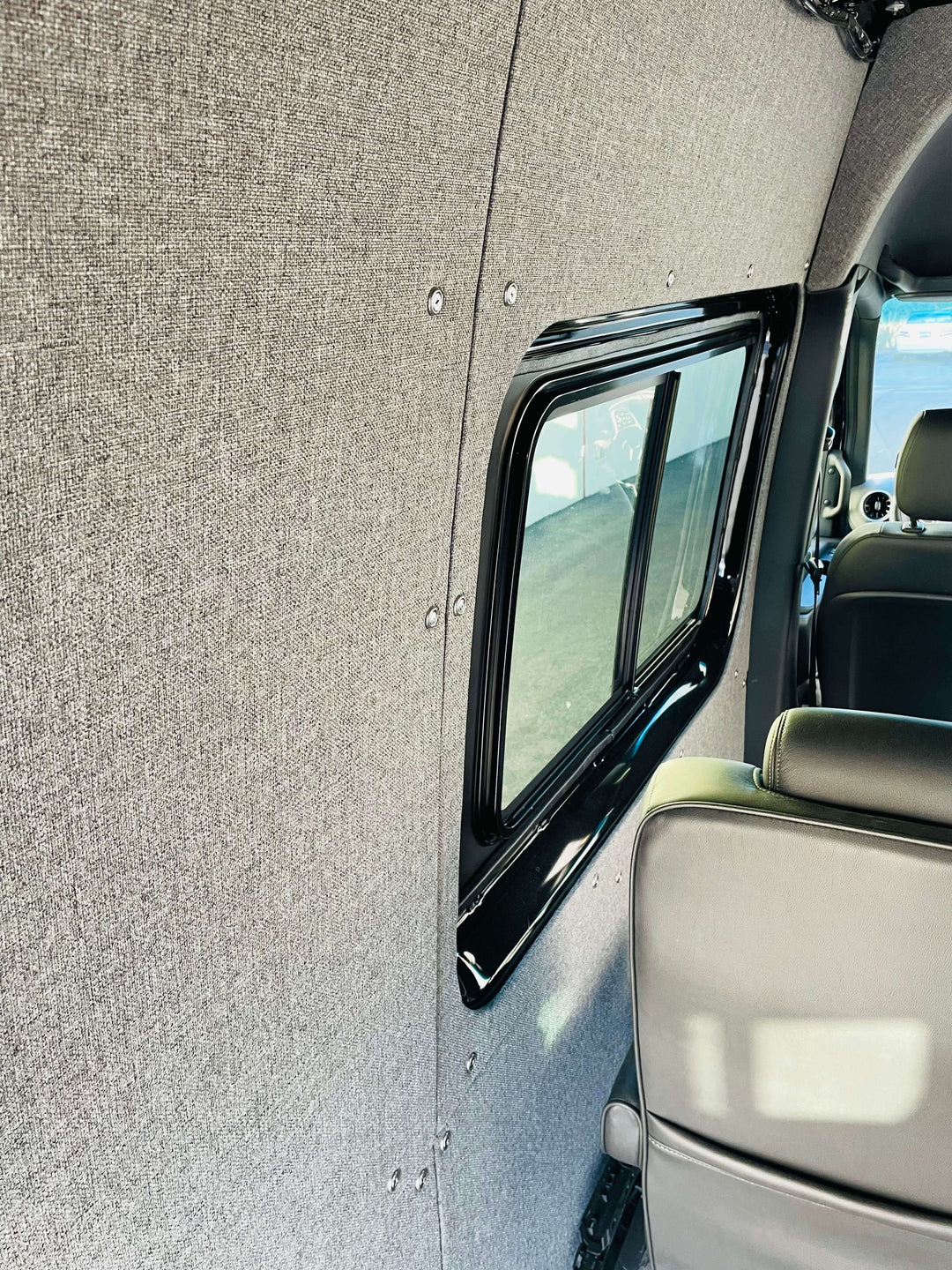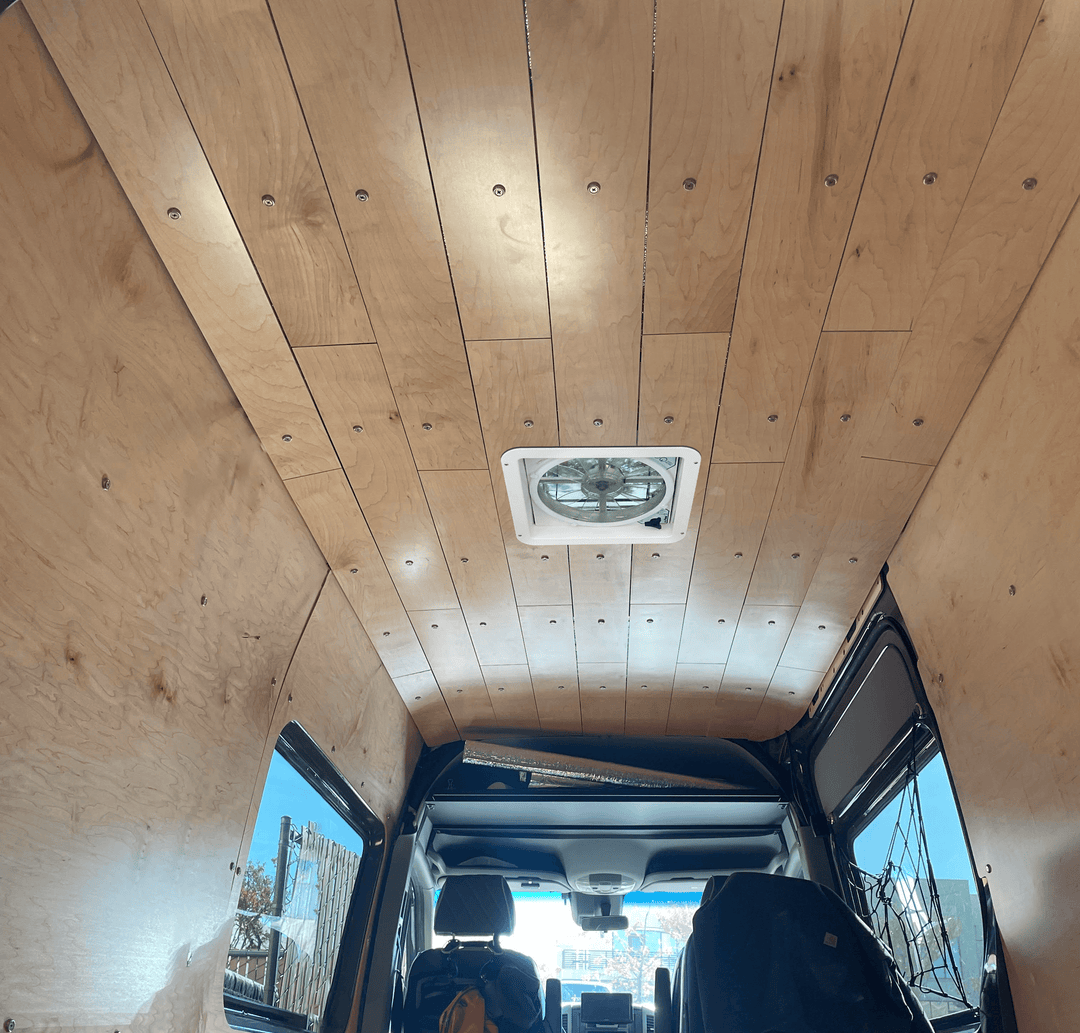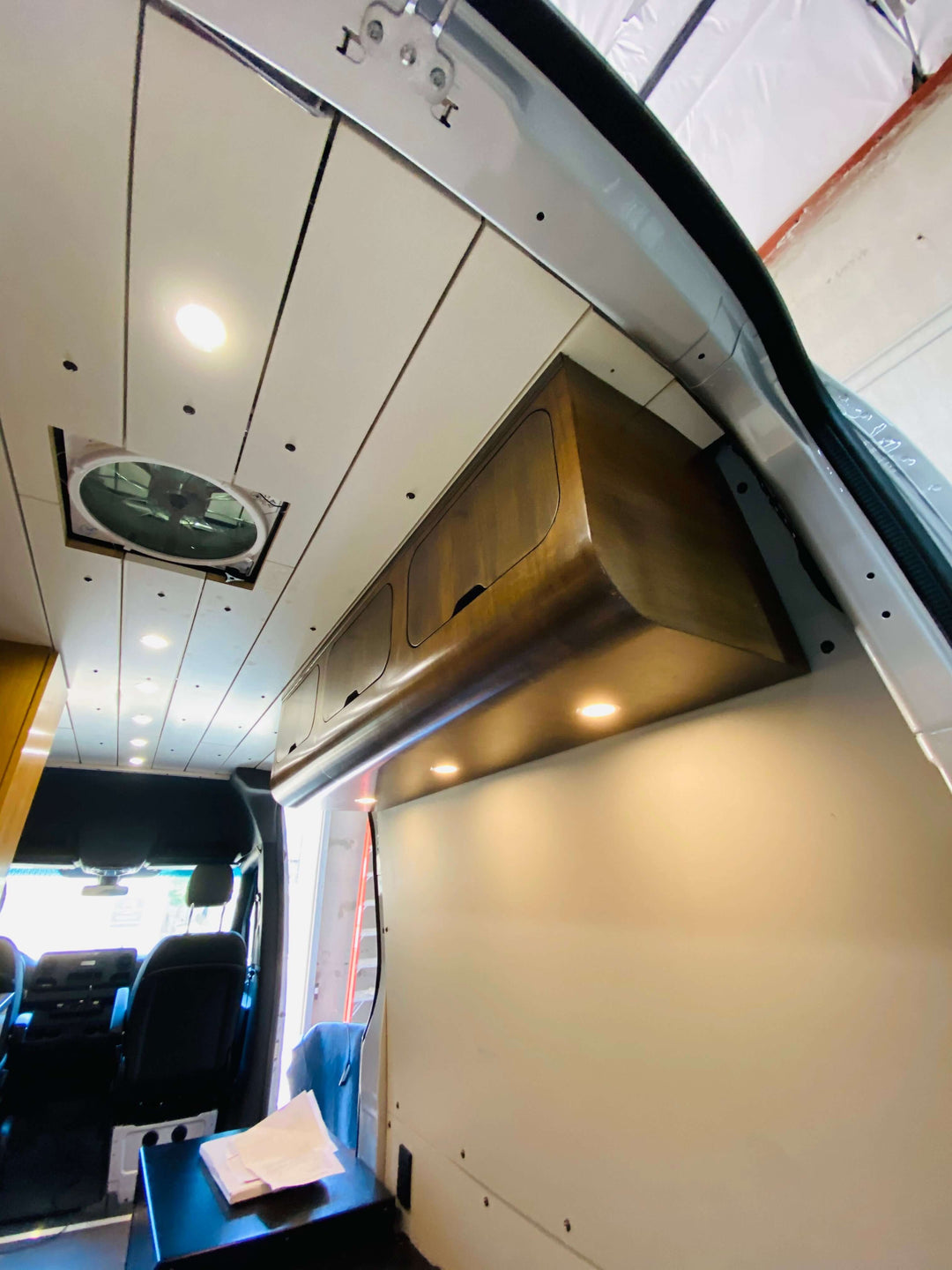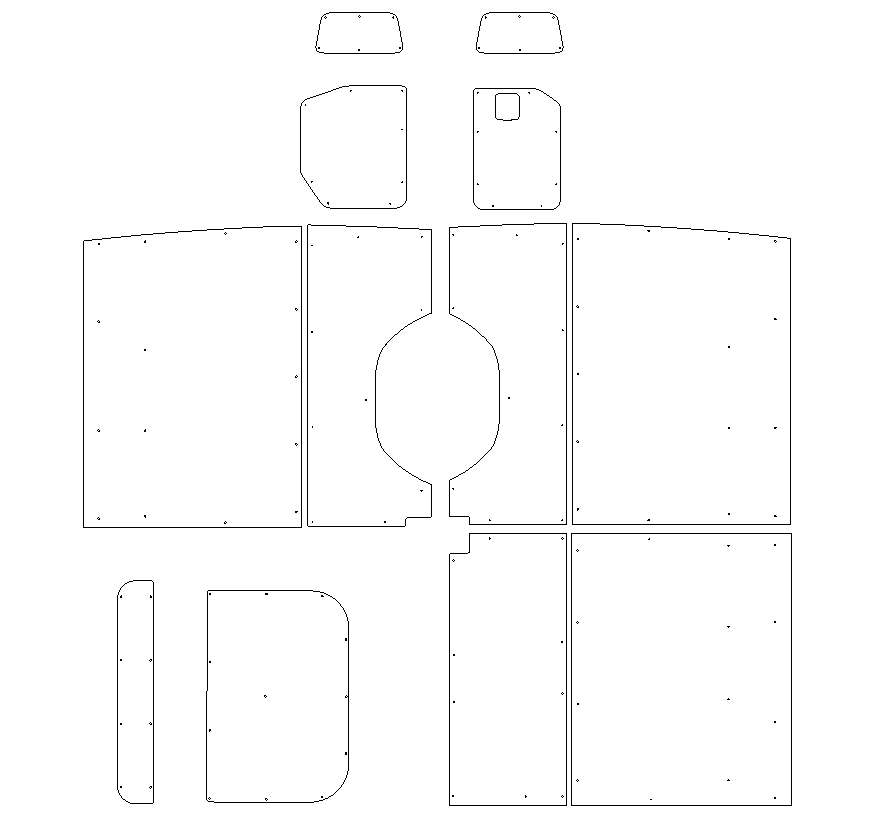 Sprinter 144 Wall Panel Kit
---
Elevate your camper van conversion with the Serg Supply Sprinter 144 Wall Panel Kit, specially crafted to cover the factory interior of your Mercedes Sprinter 144. With a wide range of material options, this kit allows you to personalize your conversion and add a touch of style. Designed to be compatible with both NCV3 and VS30 models, this kit is a versatile choice for Sprinter owners.

Features:

Precisely Cut and Pre-Drilled Panels: The panels are meticulously cut to size and pre-drilled, ensuring a hassle-free installation process. They align perfectly with the factory holes in your vehicle, making mounting quick and effortless.
Seamless Headliner Compatibility: For headliner-compatible models, the paneling features notches that match the factory headliner insert notches, creating a seamless and professional appearance. If you require this option, simply reach out to us via email for a custom request.
Customizable Fit: If you keep the factory foam headliner blocks, some trimming may be necessary to achieve a flush fit. This allows you to tailor the installation to your specific needs and preferences.
Enhanced Stability and Vibration Control: The panels are thoughtfully designed with center holes strategically placed to prevent unwanted vibrations. While these holes may require drilling and the use of rivet-nuts for proper fitment, they significantly contribute to the overall stability of the installation.
Flexible Installation: Each van is unique, and slight variations may exist between factory lines. In such cases, expect a few rivet nuts to be slightly off-course by millimeters. To ensure proper alignment of the screws, these rivet nuts can be easily widened using a drill bit or burring bit.

Factory Window Cutouts: The kit includes wider cutouts for factory windows, eliminating the need for additional spacers. This design choice ensures a clean and seamless integration with your existing windows.

Driver Forward Window: The large factory window behind the driver's seat is accommodated in the panel design, allowing for an uninterrupted installation.
Upgrade your campervan conversion project with the Serg Supply Sprinter 144 Wall Panel Kit and experience a transformation that perfectly suits your style and needs. Say goodbye to the factory interior and embrace a new level of functionality and aesthetics. Choose quality, precision, and a truly customized van conversion experience.
What's Included:
Driver Side Upper Panels

Driver Side Wheel Well Panels

Driver Side Back Door Panels

Passenger Side Upper Panels

Passenger Side Wheel Well Panels

Slider Door Panels

Rear Door Panels

Installation Guide

Rivet Nuts and Machine Screws

Proper Sized Drill Bit
Specs
Want to see more? Check out our Spec sheet

Weight: Approx. 60-85lbs

Application: Rivet Nut directly to factory holes or into furring strips

Hardware: All 1/4"-20 stainless steel machine screws + washers with zinc-coated steel rivet nuts with option of black oxide hardware.
FAQS

How do some of the Mercedes Sprinter wall panel kits vary?
Mercedes Sprinters interior designs changed in 2018 with two key features that changes wall paneling:
1. Newer models began featuring factory holes on Upper Wall Panels. While the holes are still pre-drilled on the wall panels, they do not have correlating factory holes and the wall paneling will need to serve as a drilling template for rivet-nut installation. 

2. Newer models have redesigned rear doors that use exterior hinges as opposed to older models that require interior hinges. The wheel well panels in older models have a cutout specifically designed to house the retracting rear door catch. Additionally, lower back door panels have a different shape for older model sprinters.
Policies/Shipping Info
Order Damages

If damage occurs to your order through shipping transit, please notate on your delivery documents. This will be visible by the pallet and/or the shrink wrap being damaged. After delivery, please email office@sergsupply.com for follow up.

Shipping

Parcel

Orders with smaller items weighing less than 100lbs ship via UPS, FEDEX, or USPS.

Pallet

Any orders with items weighing over 100lbs or larger than 72" in any direction must be shipped on a pallet. Update: Shipping is free!

Each pallet is insured with liftgate service + residential charge applied. If you have a commercial address with a forklift, please state it in order notes for quicker delivery.
Installation Difficulty: Medium | 2 people
Installation Time: 1-2 Hours
Tools Needed: Power Drill, Rivet Nut Tool, Screw Driver, Drill Bits