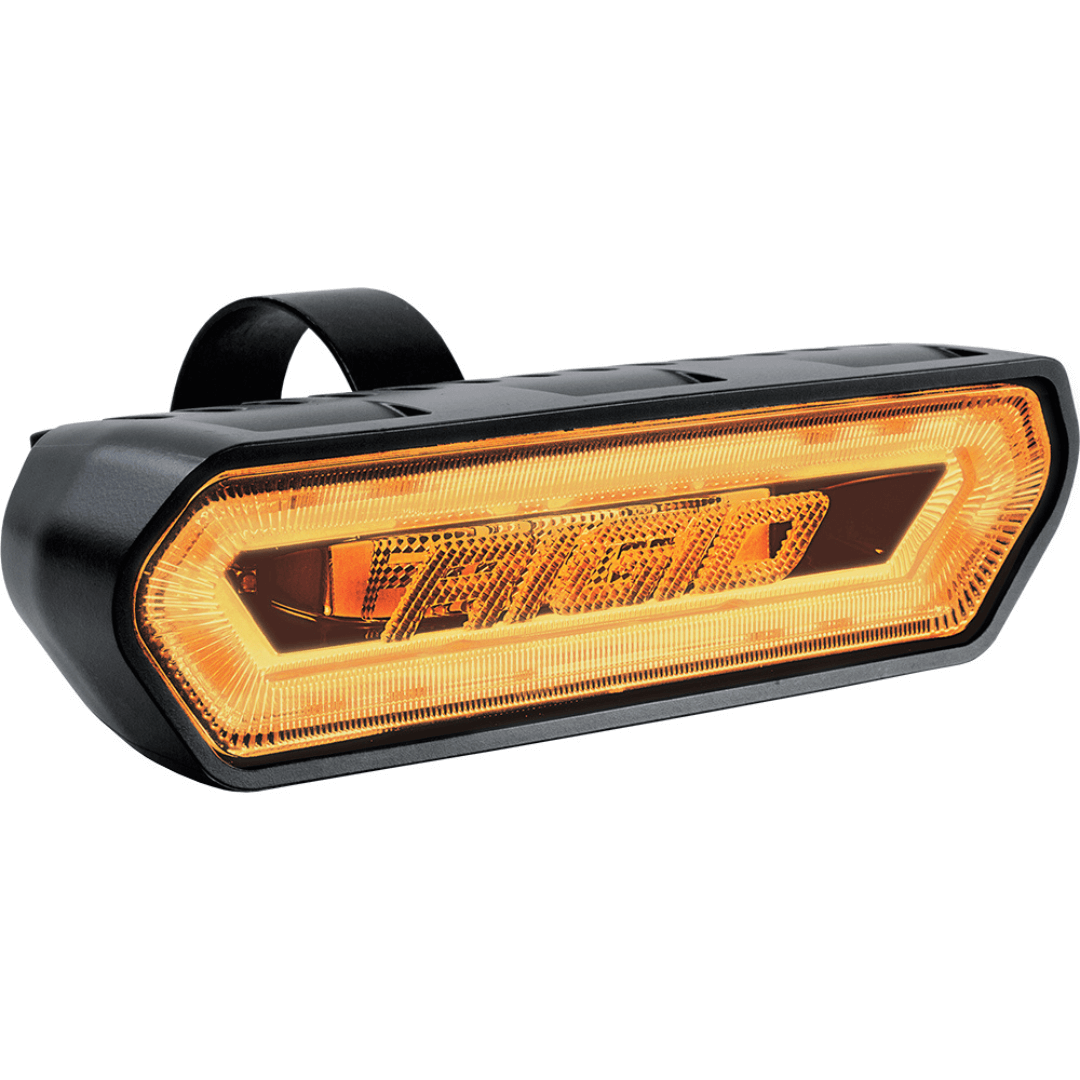 Amber Chase Light | RIGID Industries
---
If you're in the market for a versatile and powerful LED light for your off-road vehicle, look no further than the Amber Chase Light from RIGID. This innovative rear-facing LED light offers a range of features that add both safety and functionality to any UTV, rail, buggy, Jeep, or other off-road application.
The Amber Chase Light is designed with a halo of high-powered colored LEDs that come in red, amber, or blue, located around the perimeter of the light's durable aluminum housing. This unique halo can be used as a strobe (perfect for racing and chase applications), running light, or third brake light. In the center of the light, you'll find a 715-lumen white LED perfect for use as a reverse or area light, while a smaller downward-facing courtesy light illuminates the cargo area.
What sets the Amber Chase Light apart from other LED lights on the market is its range of features, which include:
A halo with three modes: strobe, running, and brake
An adjustable tube mount that fits tubes from 1.75" to 2.00."
An integrated high-efficiency aluminum heat sink that keeps the light cool and functioning properly
A 715-lumen rear-facing white LED for reverse and area lighting
A 168-lumen down-facing courtesy/cargo light
Whether using the Amber Chase Light on its own or wiring it in series with other lights, you'll appreciate the functionality and versatility this top-of-the-line LED light brings to your off-road vehicle. Don't settle for a subpar lighting solution - upgrade to the Amber Chase Light and enjoy the added safety and convenience of the high-quality LED light.