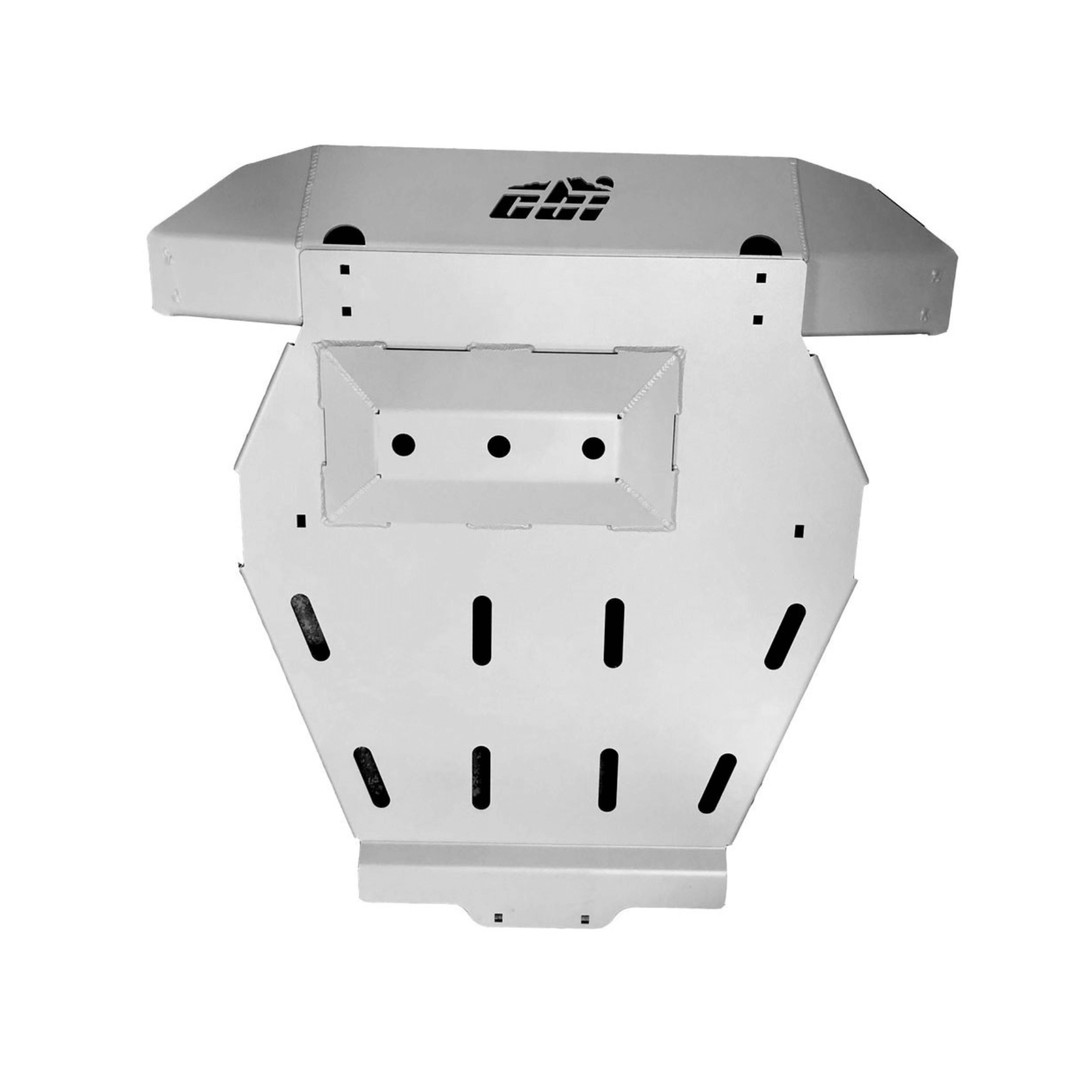 Lexus GX460 Rear Skid Plate | 2010-2020
---
Introducing the CBI Lexus GX460 Rear Skid Plate, the ultimate companion for off-road enthusiasts and overlanders. Engineered with precision and built to withstand rugged terrains, this skid plate offers unparalleled protection for your Lexus GX460. Whether you're tackling rocky trails or venturing into the wilderness, this skid plate ensures the undercarriage of your vehicle remains shielded from potential damage.
Features:
Robust Construction: Crafted from high-quality metal, this skid plate is designed to endure the toughest off-road conditions, providing superior protection to your Lexus GX460's vulnerable undercarriage.
Custom Fitment: The CBI Lexus GX460 Rear Skid Plate is meticulously engineered to fit seamlessly onto your vehicle, ensuring a precise and secure installation without any modifications required.
Optimal Clearance: With a sleek and low-profile design, this skid plate maintains optimal ground clearance, allowing your Lexus GX460 to navigate uneven terrains with ease.
Choice of Finishes: Tailor the look of your skid plate to suit your personal style. Choose between the bare metal aluminum finish for a sleek and industrial look or the black powder-coated metal finish for a more rugged and stealthy appearance.
Enhanced Off-Road Performance: By protecting vital components such as the fuel tank, exhaust system, and transfer case, this skid plate enhances your vehicle's off-road performance, allowing you to push the limits without worrying about damage.
Easy Installation: The CBI Lexus GX460 Rear Skid Plate comes with all the necessary hardware and step-by-step instructions, making the installation process quick and hassle-free.
Invest in the CBI Lexus GX460 Rear Skid Plate to safeguard your vehicle during off-road adventures. Choose the finish that suits your style, and rest easy knowing that your Lexus GX460's undercarriage is well-protected. Take your overlanding experience to the next level with this durable and reliable skid plate.
Current Lead Time: 4 weeks
Weight: 95 lbs
Dimensions: 40 × 48 × 15 in
Material: Aluminum

Make: Lexus

Model: GX460

Year Range: 2010-2022