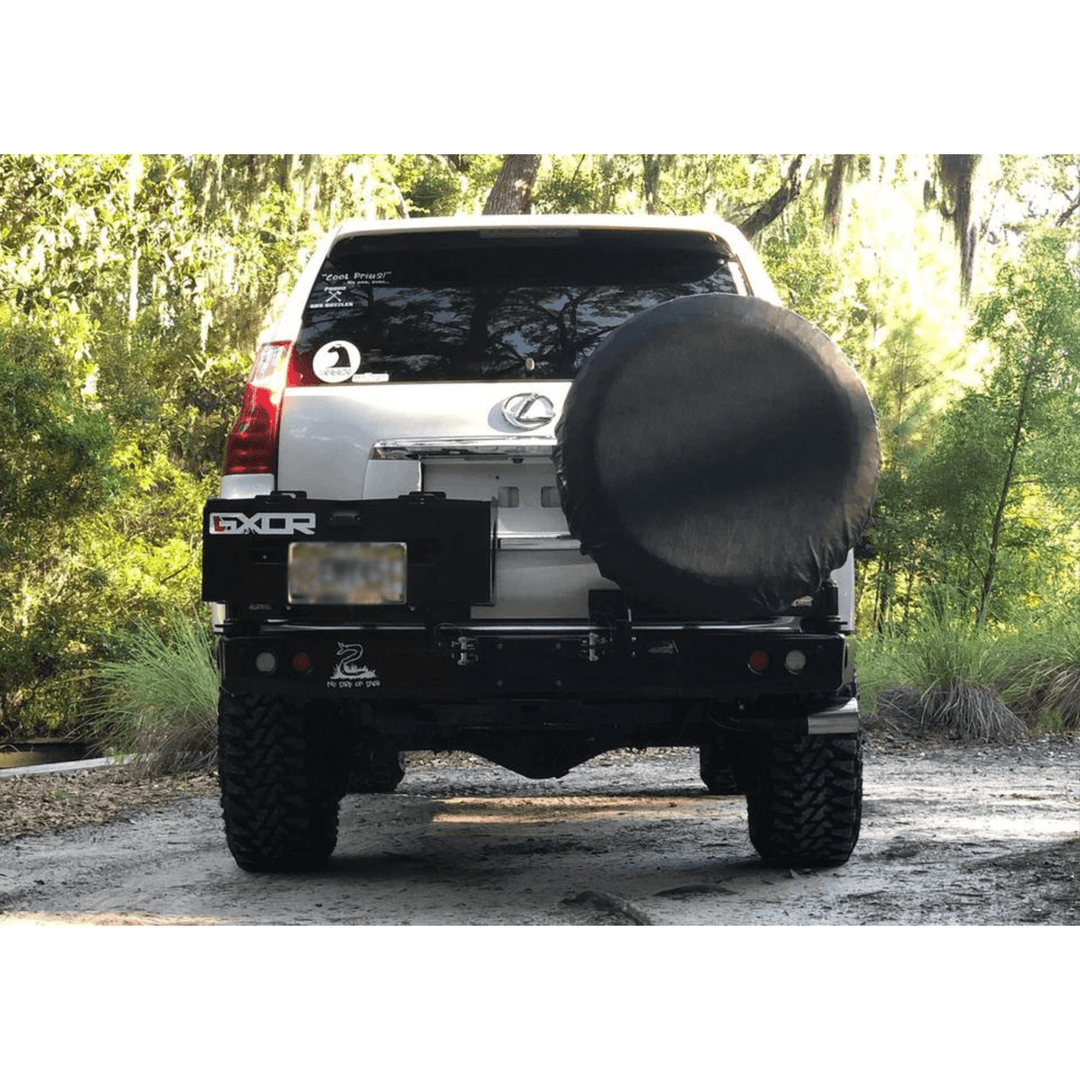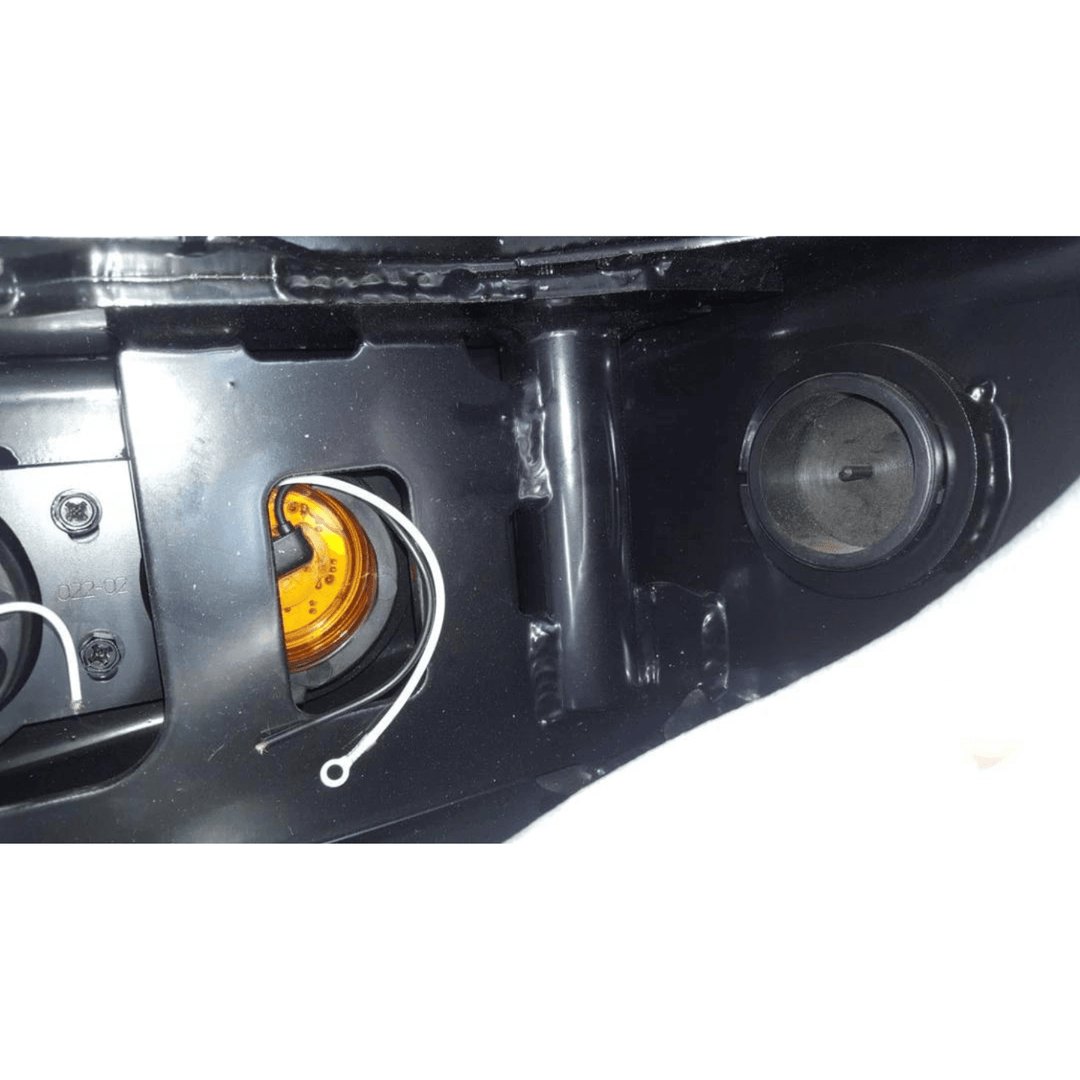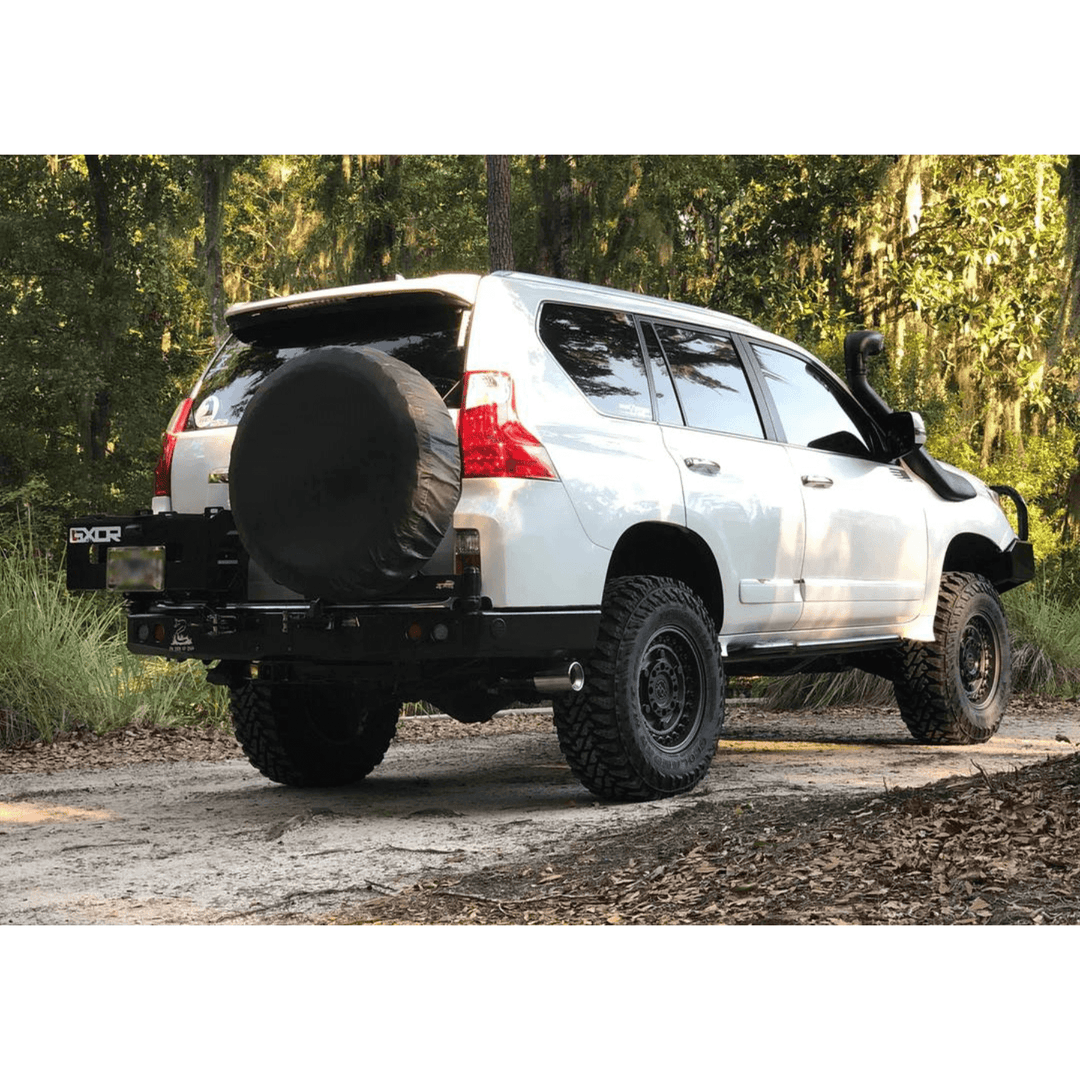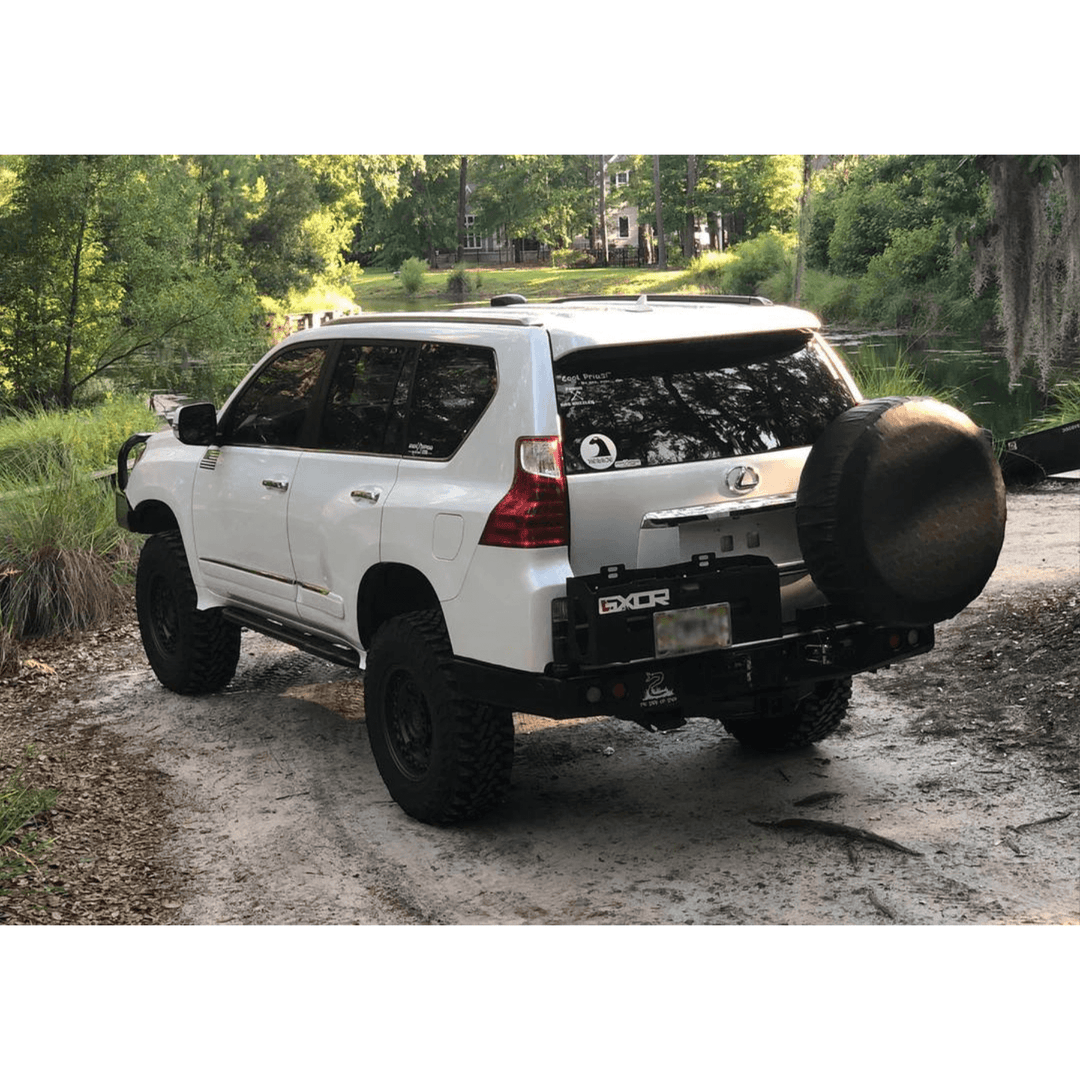 Lexus GX460 Rear Bumper with Swing Outs
---
Upgrade your Lexus GX460 with the premium Dobinsons Direct Rear Bumper with Swing Outs.  Designed for rugged durability and enhanced functionality, this black powder-coated bumper is a must-have accessory for off-road enthusiasts.  Here are the key features that set this bumper apart:
Black Powder Coat: The sleek and stylish black powder coat finish adds a touch of elegance to your vehicle while offering exceptional corrosion resistance.

Stainless Steel Latch and Hardware: High-quality stainless steel latch and hardware ensures long-lasting performance and protection against the elements.

Complete Kit with Everything Included: This bumper comes as a complete kit, eliminating the need for additional purchases.  It includes all the necessary components for a hassle-free installation.

Jerry Can and Spare Tire Carriers: The bumper has a convenient jerry can carrier and a single spare tire carrier, allowing you to carry essential supplies and an extra tire for your off-road adventures.

12V LED Lighting: The integrated lighting features energy-efficient 12V LED technology, providing enhanced visibility and safety during nighttime off-road excursions.  Please note that splicing into the original wiring harness is required.

Versatile Design: While not designed for towing, this bumper is engineered to work around a standard tow hitch below the rear cross member, ensuring you can still utilize towing capabilities when needed.

Adjustable Offset Tire Carrier: The tire carrier head offers adjustable offset positions, a so thatmodating tires up to 35" in size, so you can equip your vehicle with larger off-road tires for improved traction and ground clearance.

Year-Specific Requirements: For 2010-2013 models, a slight notch above the bumper is required to clear the swingouts.  For 2014 and newer models, heavy modification to the OEM bumper is necessary.

Convenient Shipping Options: This bumper is shipped to the nearest freight terminal or commercial forkliftith a loading dock or forklift.  Please note that home delivery is not available due to the pallet size.
Elevate your Lexus GX460's capability and appearance with the Dobinsons Direct Rear Bumper with Swing Outs.  With its exceptional build quality, versatile features, and stylish design, this bumper is the perfect addition for any outdoor enthusiast seeking to conquer new trails and take their off-road experience to the next level.
Dobinsons Spring & Suspension USA are introducing these new Aussie-style rear bumpers to the US market for the Toyota Land Cruiser and Lexus lineup.  All bumpers offer the same features and are sold as complete kits.  The tire carrier and jerry can holder must stay on the side pictured; they're not interchangeable.  If you don't want to install them, you don't have to, as each spindle comes with a cover, but all the parts will still be included.  Product Features: • Modern LED crystal park, indicator and reverse lights.  All only work on 12V • Does not include the jerry can • Jerry can holder is on the left, and tire carrier is on the right for all models • User-friendly latch mechanics lock in stainless steel • Adjustable offset tire carrier head, suitable up to a 35″ tire • Double-reinforced spindle, welded to the top, inside, and lower corner of the bumper for maximum strength • 4 Hi-lift jacking points, making lifting the vehicle easy for changing a tire • Aluminum checker plate with non-slip step • High quality standard black powder coat finish • All of Dobinson's rear bumpers work around aftermarket or factory tow hitches • Requires trimming of lower rear quarter panel, where plastic bumper cover meets metal rear bumper wings.  Does not require any frame modifications • Range includes Land Cruiser 60, 70, 80, 100, 200, Prado 150 series (Lexus GX460).OFFROAD USE ONLY Shipping to nearest freight terminal only or Commercial address with dock or forklift available.  Home delivery is not available due to restrictions by all freight companies now and their limited liftgate service.  The product on the shipping pallet is too wide for the liftgate.