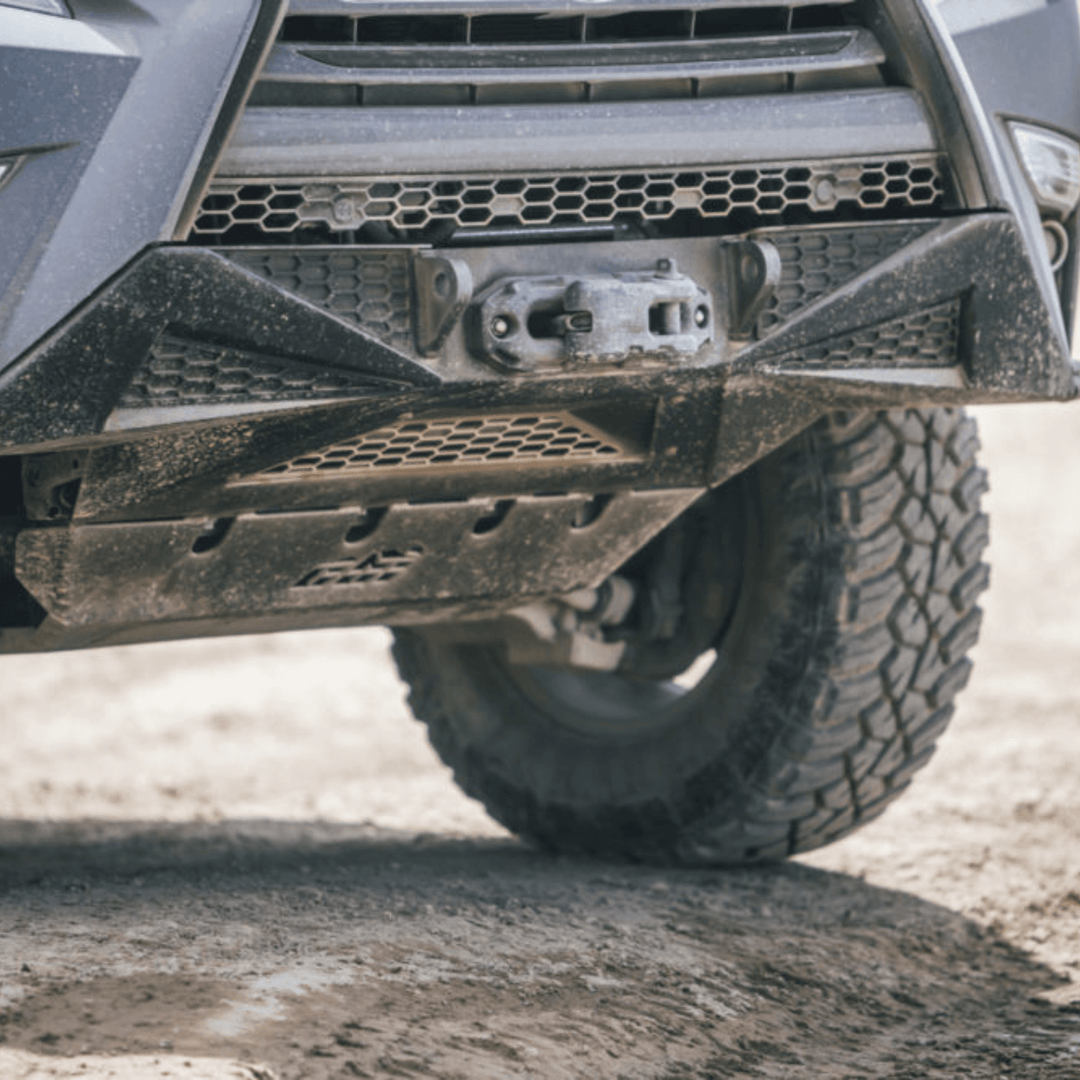 Lexus GX460 Front Skid Plate | 2010-2020
---
Introducing the CBI Lexus GX460 Front Skid Plate, a must-have accessory for overlanding and off-road enthusiasts. Crafted with precision and designed for durability, this front skid plate provides optimal protection for your Lexus GX460, allowing you to tackle rugged terrains confidently.
Features:
Superior Protection: Constructed from high-quality aluminum, the CBI Lexus GX460 Front Skid Plate offers unparalleled strength and resilience. It shields your vehicle's undercarriage from rocks, debris, and other obstacles, ensuring peace of mind during your off-road adventures.
Custom Fit: Designed specifically for the Lexus GX460, this skid plate fits seamlessly with the vehicle's contours, providing full coverage and preserving its sleek appearance.
Easy Installation: The CBI Lexus GX460 Front Skid Plate is engineered for hassle-free installation. With its precise mounting points and included hardware, you can effortlessly secure the skid plate to your vehicle without any modifications.
Versatile Finish Options: Personalize your Lexus GX460 with the finish of your choice. The CBI Front Skid Plate is available in both bare metal and powder-coated black variations, allowing you to match your vehicle's style and preferences.
Enhanced Off-Road Performance: By adding the CBI Lexus GX460 Front Skid Plate to your vehicle, you'll experience improved off-road performance. It acts as a reliable shield against potential damage, preventing costly repairs and maintaining your vehicle's overall functionality.
Invest in the CBI Lexus GX460 Front Skid Plate and enjoy worry-free off-roading adventures. Whether you opt for the rugged appeal of bare metal or the sleek look of powder-coated black, this skid plate is the perfect companion for your Lexus GX460, ensuring both style and protection on any off-road journey.
Current Lead Time: 4 weeks

Weight: 70 lbs
Dimensions: 40 × 48 × 15 in

Material: Aluminum