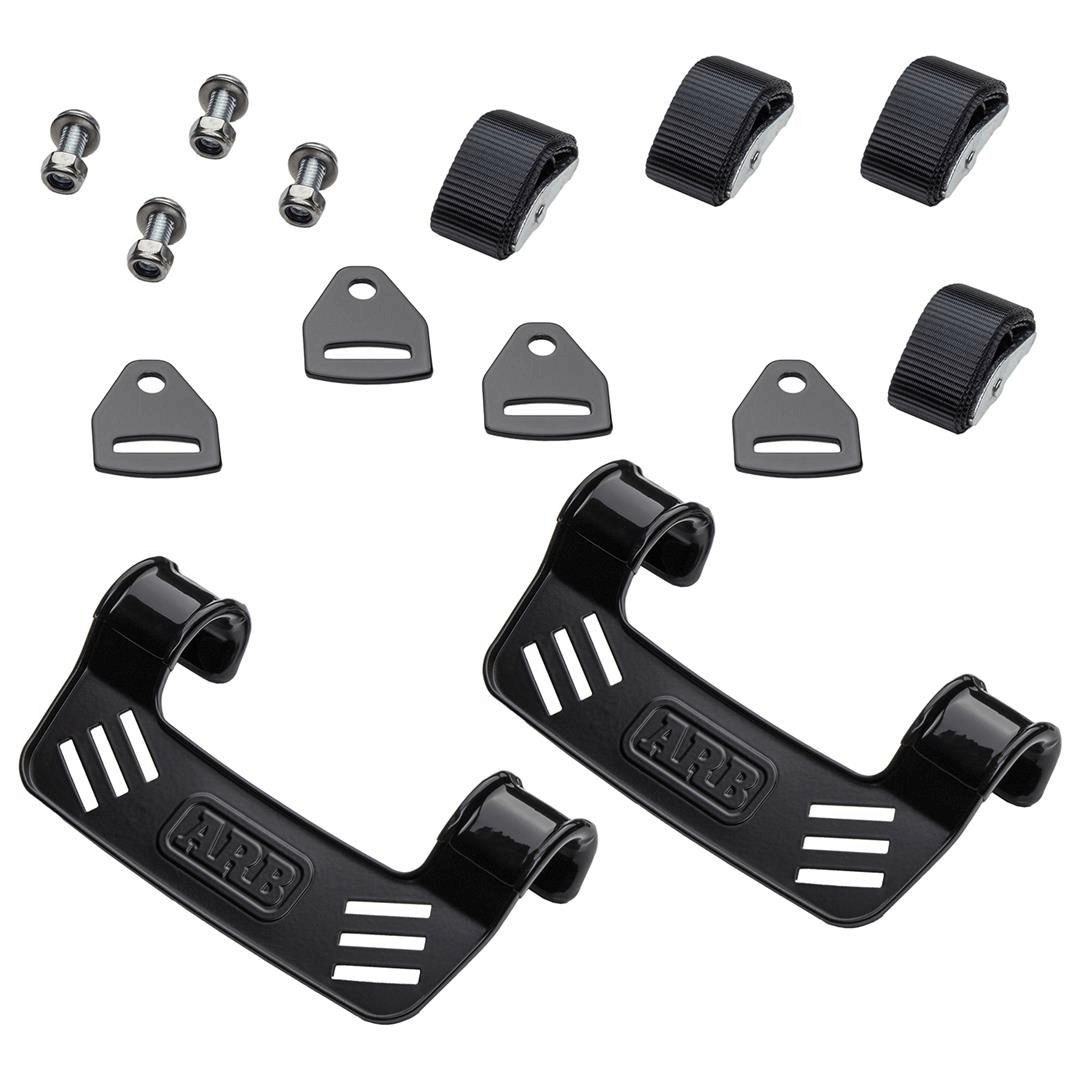 Fridge Freezer Tie-Down System
---
If you're an overlander who likes to keep your food and drinks cool on the go, the ARB tie-down system is a must-have accessory. This product is designed to secure your ARB Fridge securely to your vehicle, so it doesn't shift or tip over during rough off-road driving conditions.
Features:

The tie-down system is made from durable materials that can withstand harsh weather conditions and heavy use.
The system is easy to install and remove, so you can take it on and off quickly as needed.
The tie-down straps are adjustable, so you can customize the fit to your specific vehicle and fridge size.
The system includes all necessary hardware, so you don't need to purchase anything else to get started.
The tie-down system is compatible with a wide range of ARB Fridge models, so you can use it with your current fridge or upgrade to a new one in the future.
In summary, the ARB tie-down system is an essential accessory for any overlander who wants to keep their ARB Fridge secure and stable during off-road driving. Its durable construction, easy installation, and adjustable design make it a great investment for anyone who loves adventure on the road.
Compatibility: ARB refrigerator/ Freezers
With Mounting Hardware: Yes