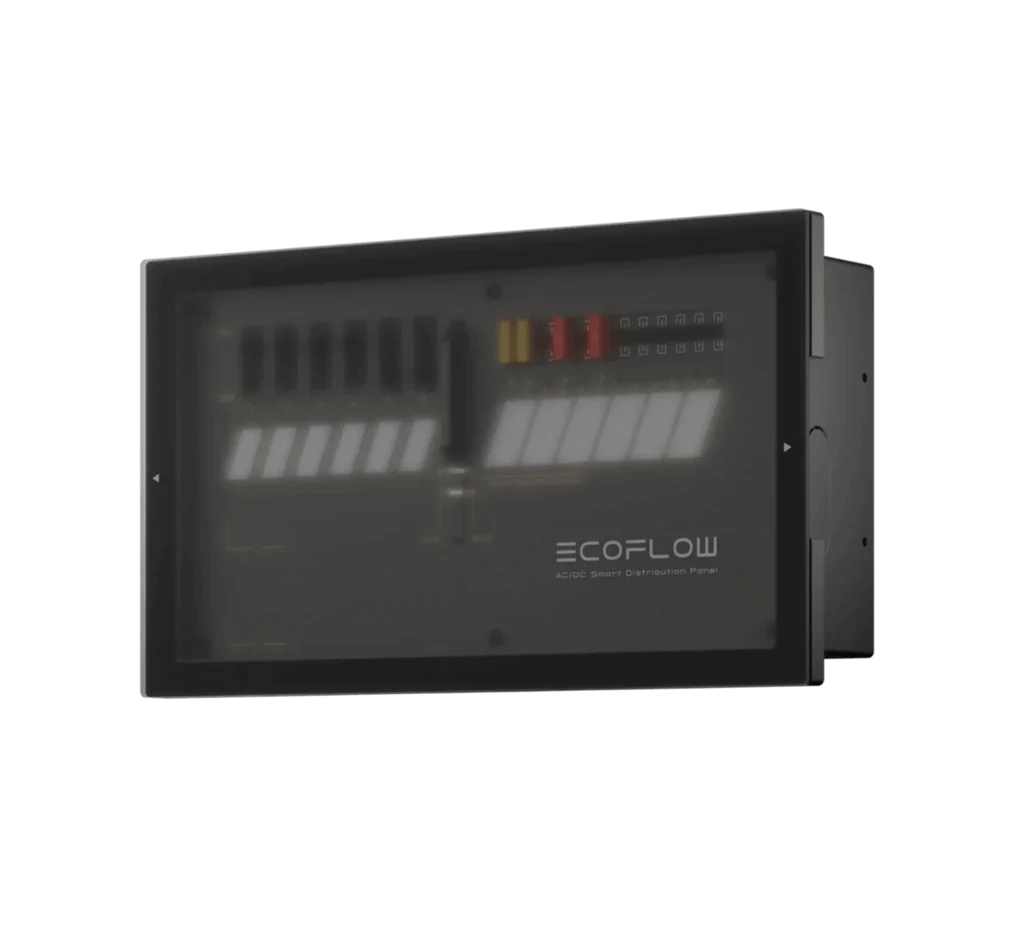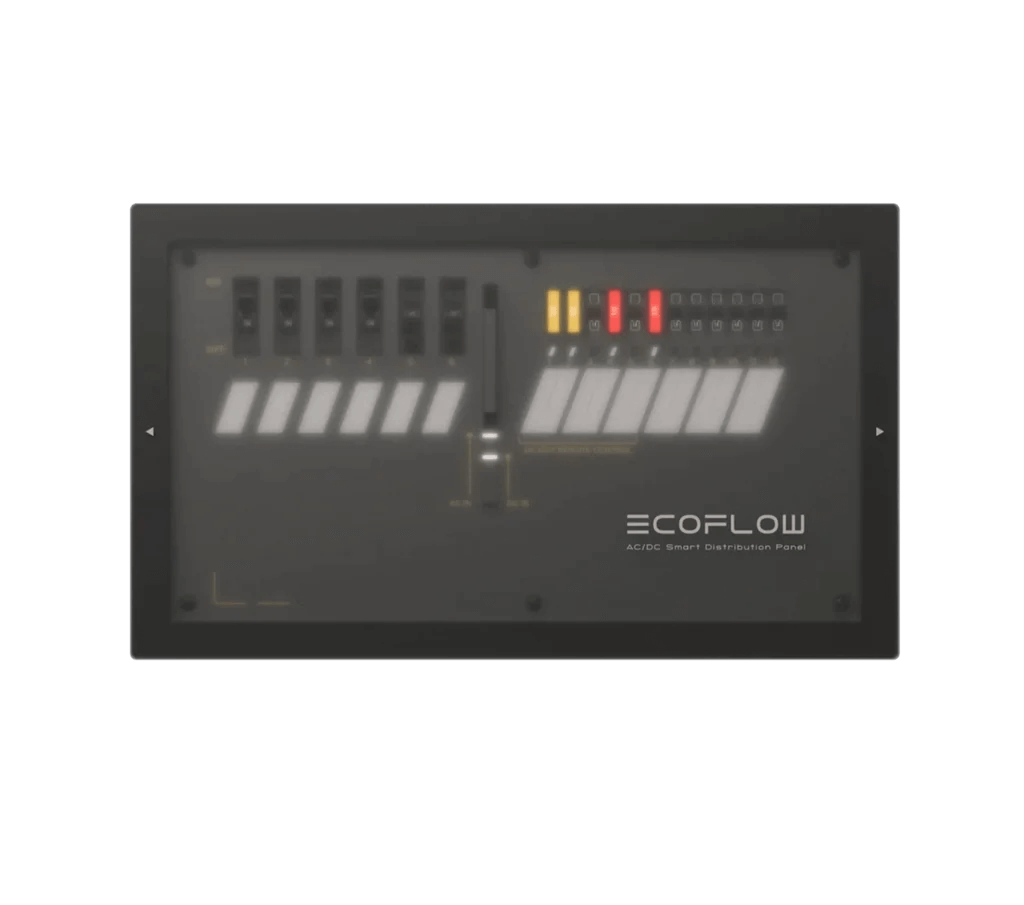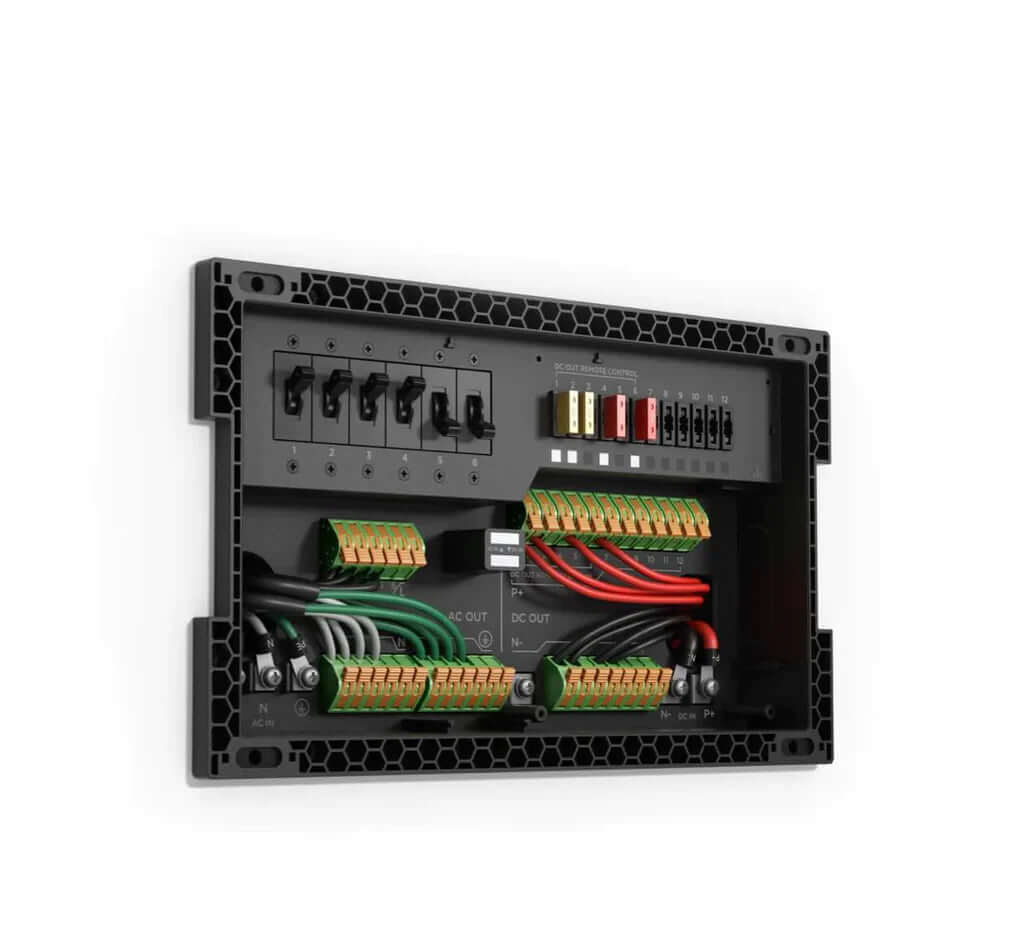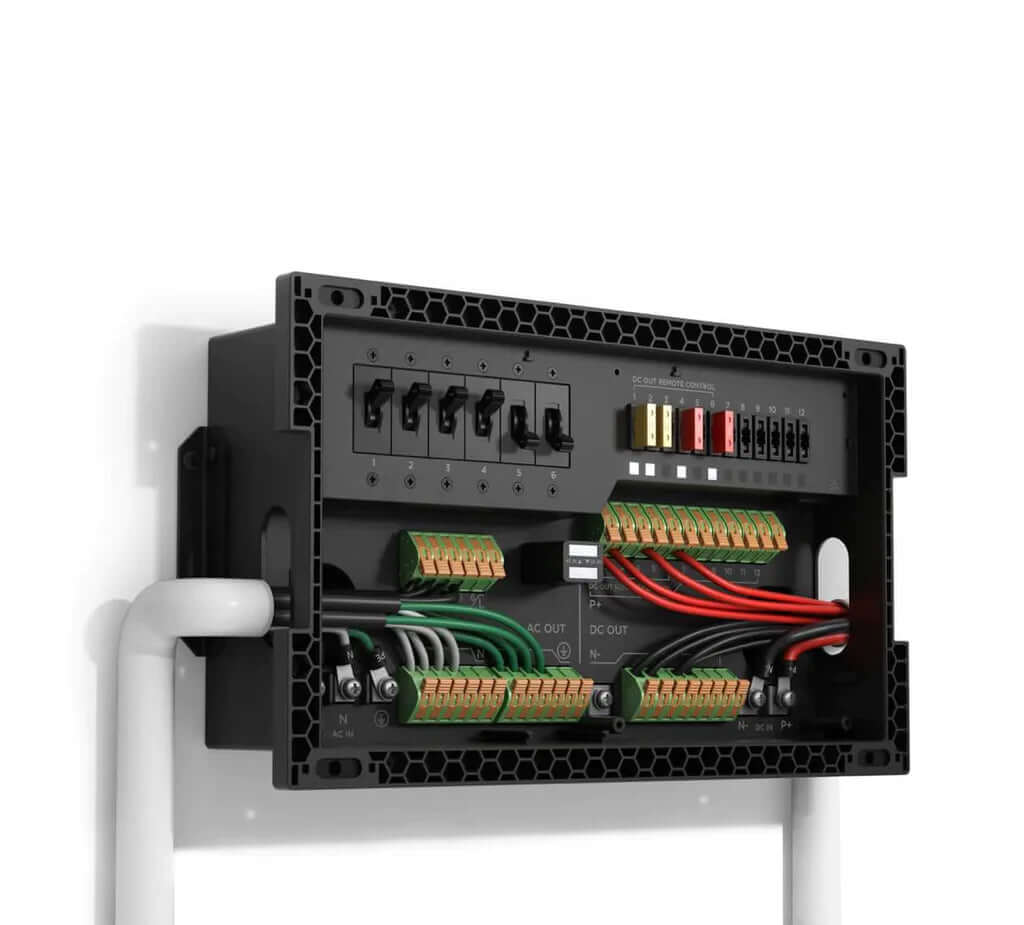 EcoFlow AC/DC Distribution Panel
---
Free Shipping to Lower 48!
The EcoFlow AC/DC Distribution Panel is the ultimate solution for seamless power management on the road. Designed to cater to the needs of van life enthusiasts, this innovative panel offers a range of features that make it a must-have addition to your mobile living space. If you plan to run AC power throughout your van then the AC/DC distribution panel will become your best friend in a hurry. This distribution panel makes your battery system plug and play with all the fused protections you will need to keep the lights on in your adventure van. The AC\DC distribution panel was specifically designed to work with the multiple power systems EcoFlow has recently brought to market and allows you the opportunity to run all the electrical inside your van without having an electrical engineering degree. 
Features:
Safe and Efficient: Prioritize safety and efficiency with the EcoFlow AC/DC Distribution Panel. Experience worry-free power distribution that keeps your appliances and devices protected while optimizing energy usage for extended journeys.

Quick and Hassle-Free Installation: Simplify your setup process with the easy installation of the distribution panel. Designed with user convenience in mind, you'll spend less time on installation and more time enjoying your van life adventures.

Tailored Power Customization: Take control of your energy allocation with the ability to customize power distribution according to your specific needs. Whether you're charging devices, running lighting, or using essential appliances, this panel offers the flexibility you require.

Energy Tracking at Your Fingertips: Stay informed about your energy consumption with intuitive energy tracking features. Monitor your power usage, make informed adjustments, and ensure you always have enough energy to fuel your journey.
Elevate your van life experience with the EcoFlow AC/DC Distribution Panel, where safety, customization, and efficiency converge. Experience the freedom of optimizing your power usage while enjoying the convenience of a seamlessly integrated energy hub. Transform your van conversion into a dynamic and eco-conscious haven on wheels, powered by innovation and designed for the road ahead.
Specifications: EcoFlow AC/DC Distribution Panel

DC Main Output
10-30V, Max. 70A
AC Main Output
100V~120V, Max. 30A
DC Output

6 x Controllable Circuits + 6 Regular Circuits, 10-30V, Max. 20A Each Circuit

AC Output

6 x Circuits (1/2: 30A, 3/4/5/6: 20A), 100V~120V

Dimension (HxWxD)
8.3 in x 14 in x 3.9 in
Operating Temperature
-13°F to 140°F
Net Weight
5.7 lbs
Certificate & Standard

CE, UL, FCC, UKCA, E-Mark, RCM,
TELEC, KCC, ICES, ip21, EMC Class B

Warranty
5 Years
User Manual for EcoFlow AC/DC Distribution Panel