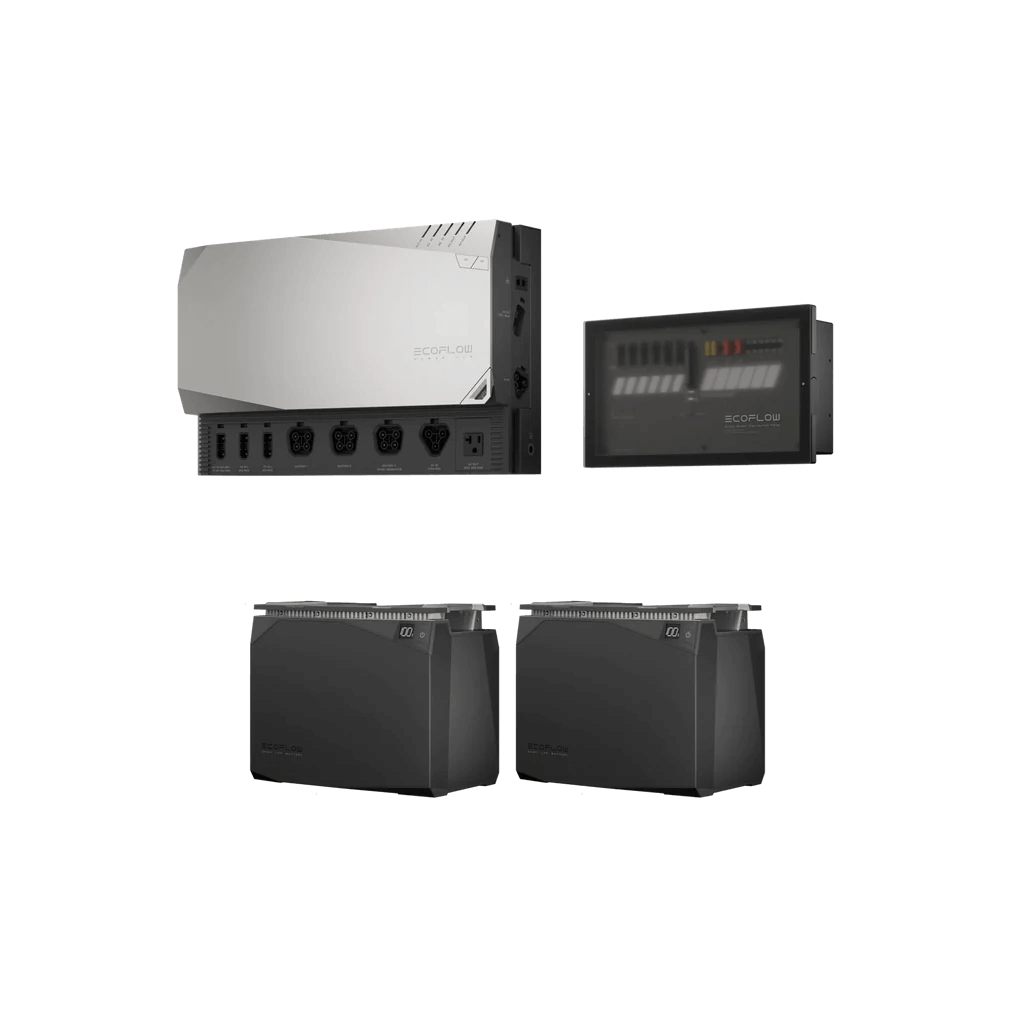 EcoFlow 4kWh Power Kit - Prepared Kit
---
Free Shipping to Lower 48!
Discover the ultimate companion for your van life journey - the EcoFlow 4kWh Power Kit - Prepared Kit. Elevate your van conversion with this meticulously designed plug-and-play power solution, seamlessly merging sustainability and convenience to power your adventures responsibly.

Features:

Versatile Charging: Benefit from four diverse charging methods, including up to 4800W solar, 1000W alternator, 3000W shore power, and 1800W Smart Generator input, ensuring your power remains uninterrupted wherever you roam.
Plug-and-Play Simplicity:Embrace hassle-free assembly with the plug-and-play design of this power kit, allowing you to focus on your journey rather than complex setups.
Integrated All-in-One Design: Streamline your space with the compact and integrated design, housing all components in a single inverter hub, saving you precious room in your van.
Stackable Battery Option: Optimize your storage with stackable batteries, maximizing efficiency and space utilization in your mobile haven.
Enhanced Safety and Efficiency: The 48V system not only offers a safer power solution but also ensures a smaller footprint while delivering reliable performance.
Intelligent Controls at Your Fingertips: Manage your power usage with real-time and remote smart controls, putting you in command of your energy consumption, even from a distance.
24-Month Warranty: Enjoy peace of mind with a 24-month warranty, reflecting the confidence we have in the durability and functionality of our product.
Elevate your van life experience with the EcoFlow 4kWh Power Kit - Prepared Kit, a harmonious blend of innovation and sustainability. Unleash the potential of your van conversion while minimizing your environmental impact. Revolutionize your power supply and embark on a journey fueled by efficiency and reliability. Order your EcoFlow 4kWh Power Kit today and power your van life adventure with confidence.
What's Included:
1x Power Hub

2x 

2kWh LFP Battery

1x Cable Pack

1x AC / DC Smart Distribution Panel

1x Battery Mounting Strap
Additional Information: EcoFlow Power Kits 4kWh - Prepared Kit

Battery Specification - 2kWh LFP Battery

Battery Capacity
Battery Type
Lithium-ion
Nominal Voltage
51.2V
Configuration
16S2P
Charging Cut-off Voltage
57.6V
Discharging Cut-off Voltage
40V
Max Continued Charging Current
32A
Max Continued Discharge current
80A
Cycle life

3,000 cycles to 80% capacity

Dimensions
13.7 x 7.8 x 11.2 in
Weight

Approx. 37.7 Ibs
USER MANUALS: EcoFlow 4kWh Power Kit - Prepared Kit