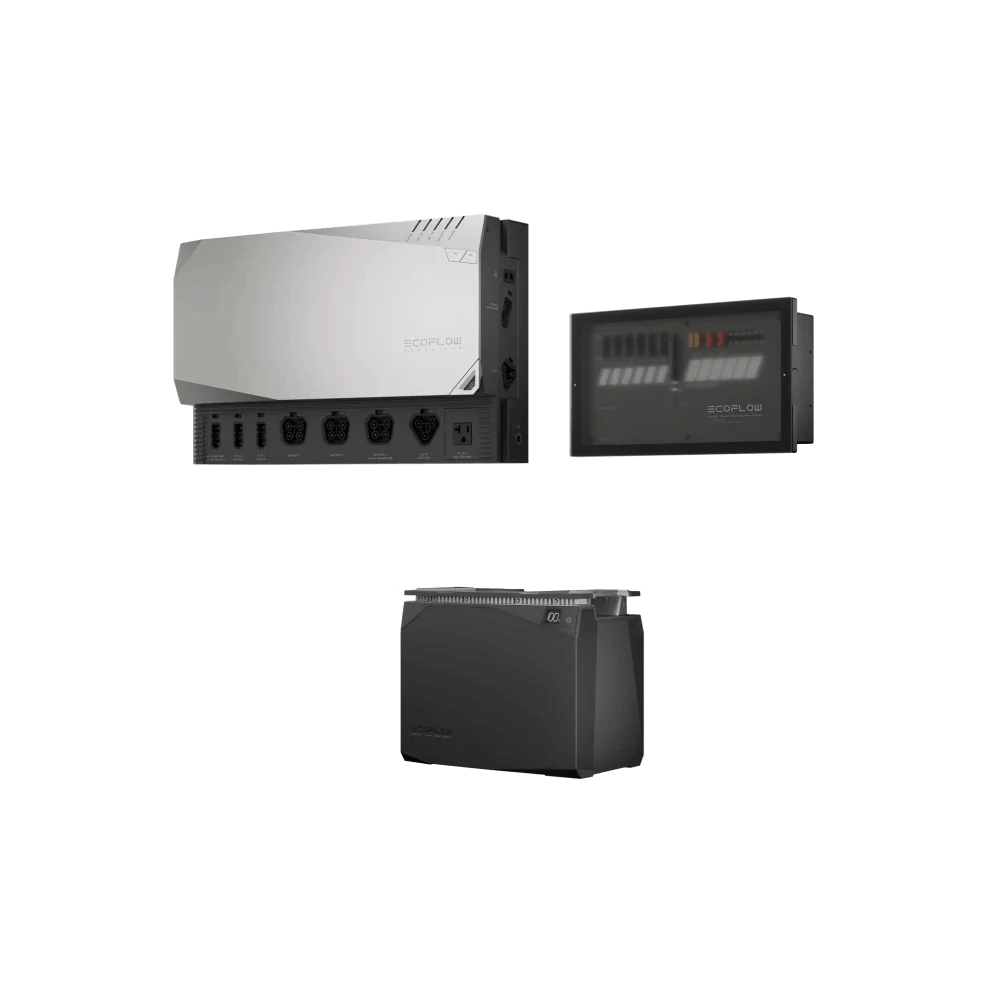 EcoFlow 2kWh Power Kit - Prepared Kit
---
Free Shipping to Lower 48!
Elevate your van life to unprecedented levels of convenience and sustainability with the innovative EcoFlow 2kWh Power Kit - Prepared Kit. Designed for modern nomads and van conversion enthusiasts, this cutting-edge power solution empowers your journey with exceptional features that truly set it apart. The 2kWh power kit from EcoFlow takes the guesswork out of your electrical system by providing all the power that you need for light adventures. The 2kWh prepared kit from EcoFlow translates to 166 amp hours or 2000 watt-hours. This kit allows the average DIY'er the ability to completely transform their van into a mobile living space without all the fuss. 

Features:
Multiple Charging Methods: This power kit offers unparalleled versatility with four efficient charging options, including up to 4800W solar, 1000W alternator, 3000W shore power, and 1800W Smart Generator input, ensuring you're never without power wherever you roam.
Effortless Integration: Experience a hassle-free setup with the plug-and-play design that requires no technical expertise, allowing you to focus on your adventures instead of complicated installations.
Space-Saving Design: The compact and integrated inverter hub combines all essential components into one streamlined unit, optimizing space within your van for a clutter-free environment.
Stackable Batteries: Maximize storage space with the stackable battery feature, catering to your power needs while maintaining an organized and efficient layout.
Enhanced Safety: Operating on a 48V system, this power kit provides a safer and smaller power solution, minimizing risks associated with higher voltages and ensuring peace of mind during your travels.
Seamless Control: Take command of your power with real-time and remote smart controls, allowing you to monitor and manage your energy usage from the palm of your hand.
Warranty: Rest assured with a 24-month warranty, reflecting the trust in the kit's quality and durability.
Elevate your van life with the EcoFlow 2kWh Power Kit - Prepared Kit, an embodiment of advanced engineering and practicality. Unleash the true potential of your van conversion project and relish the freedom of the open road with a power solution that's not only innovative but also environmentally conscious. Experience the future of van life power today.
What's Included | EcoFlow 2kWh Prepared Power Kit:
 1x Power Hub

1x 2kWh LFP Battery

1x Cable Pack

1x AC / DC Smart Distribution Panel

1x Battery Mounting Strap
Additional Information: EcoFlow Power Kits 2kWh - Prepared Kit

Battery Specification - 2kWh LFP Battery

Battery Capacity
Battery Type
Lithium-ion
Nominal Voltage
51.2V
Configuration
16S2P
Charging Cut-off Voltage
57.6V
Discharging Cut-off Voltage
40V
Max Continued Charging Current
32A
Max Continued Discharge current
80A
Cycle life

3,000 cycles to 80% capacity

Dimensions
13.7 x 7.8 x 11.2 in
Weight
Approx. 37.7 Ibs
USER MANUALS: EcoFlow 2kWh Power Kit - Prepared Kit