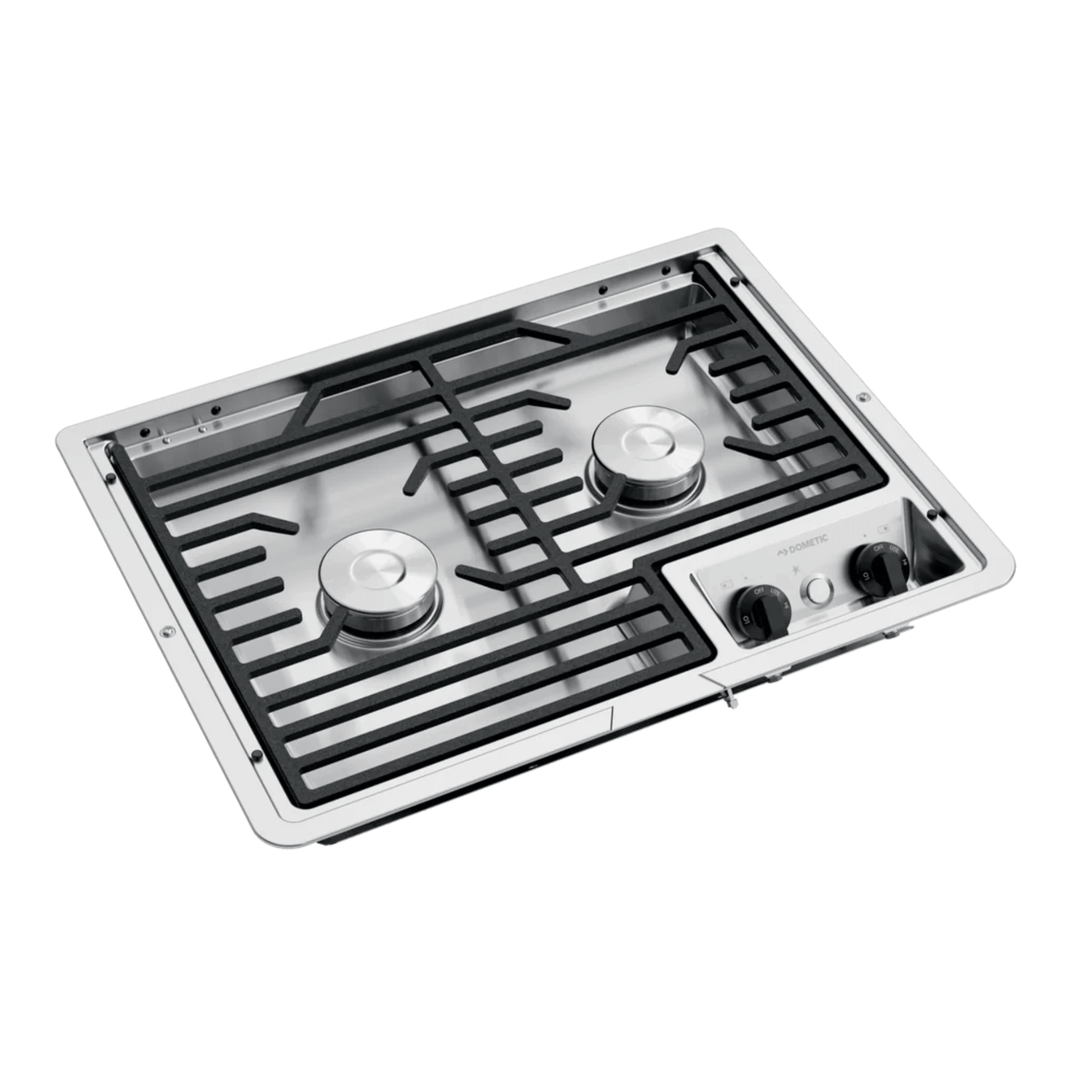 Dometic Drop-In Cooktop Electric 12v
---
The Dometic Drop-In Cooktop Electric 12v! Your ultimate cooking companion for van life adventures. Designed with convenience and versatility in mind, this powerful cooktop is packed with features to enhance your cooking experience on the road. Get ready to revolutionize your culinary adventures with the Dometic Drop-In Cooktop Electric 12v.
Key Features:
Powerful Burners: Equipped with 7,200 and 5,200 BTU burners, this cooktop lets you cook a main dish and side dish simultaneously, saving you time and energy while on the go.
Precise Control: The recessed control panel and burner knobs make it easy to adjust heat levels precisely, allowing you to achieve the perfect cooking results every time.
Clean and Stylish Design: The one-piece surface not only ensures a cleaner cooking area but also adds a touch of sophistication to your van's interior.
Whether you're whipping up a quick breakfast or preparing a gourmet dinner, the Dometic Drop-In Cooktop Electric 12v is built to meet the demands of van life cooking. Its compact size and 12v compatibility make it a perfect fit for your van or RV kitchen, allowing you to enjoy delicious meals on the road. Elevate your cooking experience and make every meal a memorable one with the Dometic Drop-In Cooktop Electric 12v.
Dimension: 14 5/8" (D) x 4 1/16" (H) x 18 3/8" (W)
Net weight: 10.5lbs

INSTALLATION:
Cut out depth 13.5"
Cut out height 4"
Cut out width 17.87"