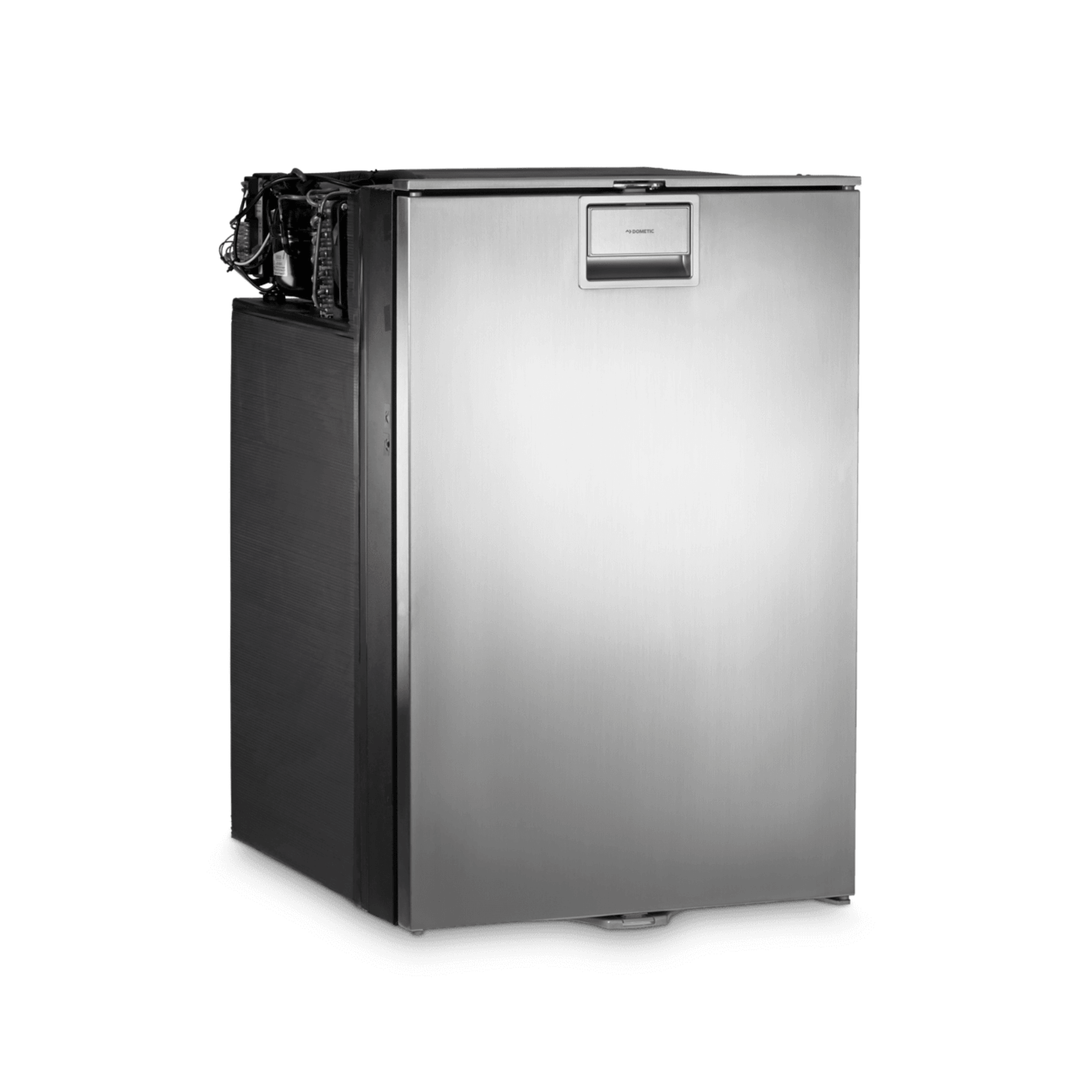 Dometic CRX 140S Refrigerator
---
Dometic CRX 140S, the ultimate companion for van life enthusiasts. Designed with the needs of adventurers in mind, this advanced fridge is packed with features to enhance your on-the-go experience. Let's take a closer look at what makes the Dometic CRX 140S the perfect choice for your van:
Key Features:
Bright LED light with infrared sensor: Easily locate your items, even in low light conditions, thanks to the built-in LED light. The infrared sensor ensures efficient energy usage, automatically turning off the light when not in use.

Solar power compatibility: With its solar power suitability, the Dometic CRX 140S lets you harness the power of the sun to keep your food and beverages fresh. Embrace sustainable living and enjoy the freedom of off-grid adventures.

Temperature control and compressor speed control: Take control of your energy consumption with the temperature control and compressor speed control features. Achieve highly efficient cooling while optimizing energy usage for extended trips.

Bevelled edge design: Space is precious in your van, and the Dometic CRX 140S understands that. Its bevelled edge on the backside ensures optimal utilization of space, allowing you to maximize your storage capacity without compromising on performance.

Dual function locks and vents: The Dometic CRX 140S goes beyond its primary function as a fridge. The dual function locks not only secure your items but also act as vents, providing additional airflow to keep your fridge running smoothly.

Whisper-quiet operation: Enjoy peace and tranquility during your van life journey. The Dometic CRX 140S is engineered with minimal noise in mind. The fan speed automatically adjusts to the ambient temperature, ensuring a peaceful environment without compromising on cooling performance.
Experience the convenience and efficiency of the Dometic CRX 140S. Elevate your van life with a fridge that offers advanced features, energy efficiency, and optimal use of space. Don't settle for anything less when it comes to your on-the-road culinary experiences. Choose the Dometic CRX 140S and embark on your next adventure with confidence.
Dimensions
Dimensions product depth 24.41 "
Dimensions product height 31.97 "
Dimensions product width 20.67 "
Net weight 68.36 lbs
Electrical

Input voltage (AC) 120 V
Input voltage (DC) 12/24 V
Rated input current (AC) 0.95 A
Rated input current (DC) 7.7 A
Rated input power (AC) 65 W
Input frequency 60 Hz
Performance

Refrigerant, type R134a
Energy consumption (DC@5/25°C) 0.33696 kWh/24h
Energy consumption (DC@5/32°C) 0.5652 kWh/24h
Climate class (EN 62552) T
Additional
Color Stainless Steel
Thermostat control Electronic Thermostat
Hinge type Right hinged
Interior light Yes, LED
Certificates CB, E4, RCM, UL