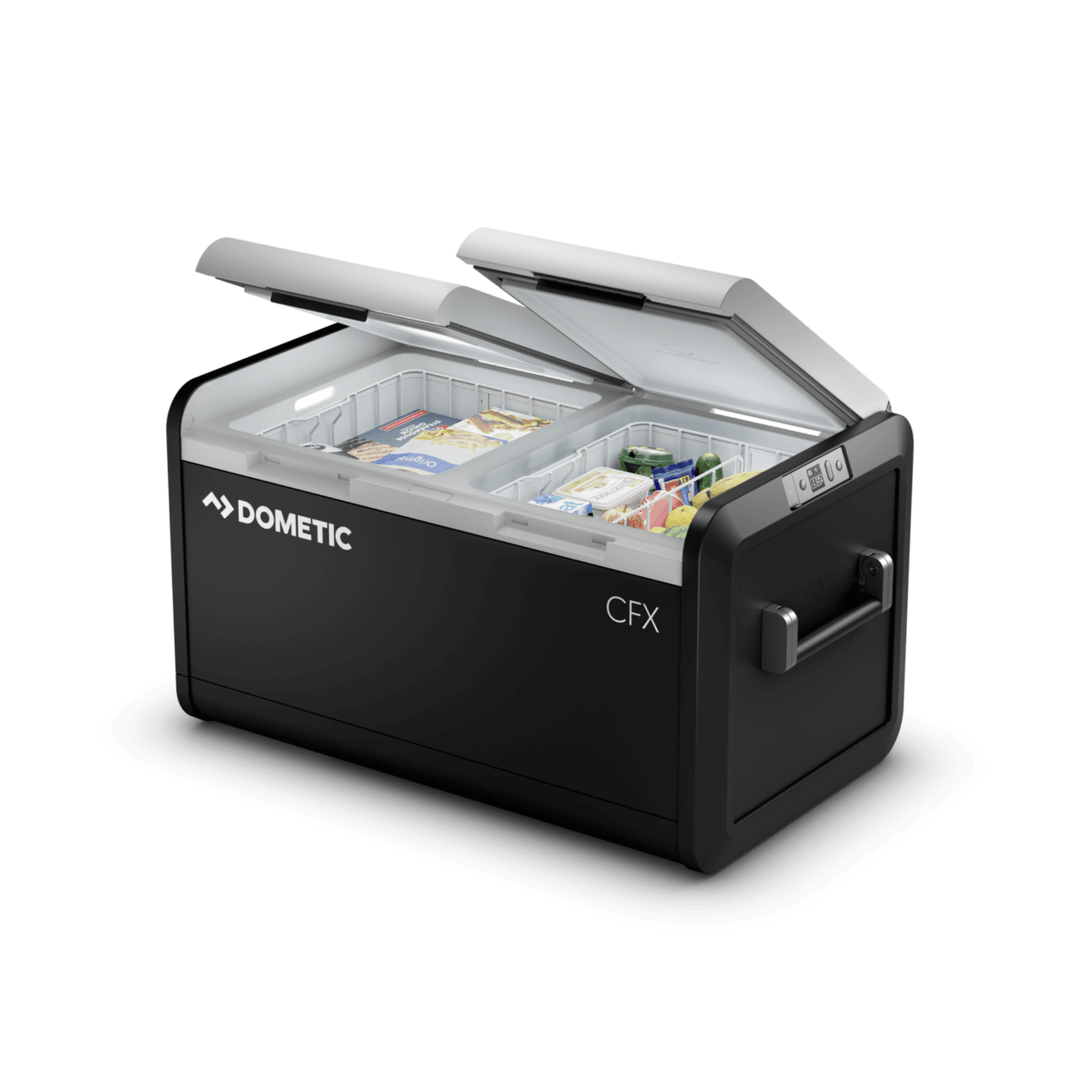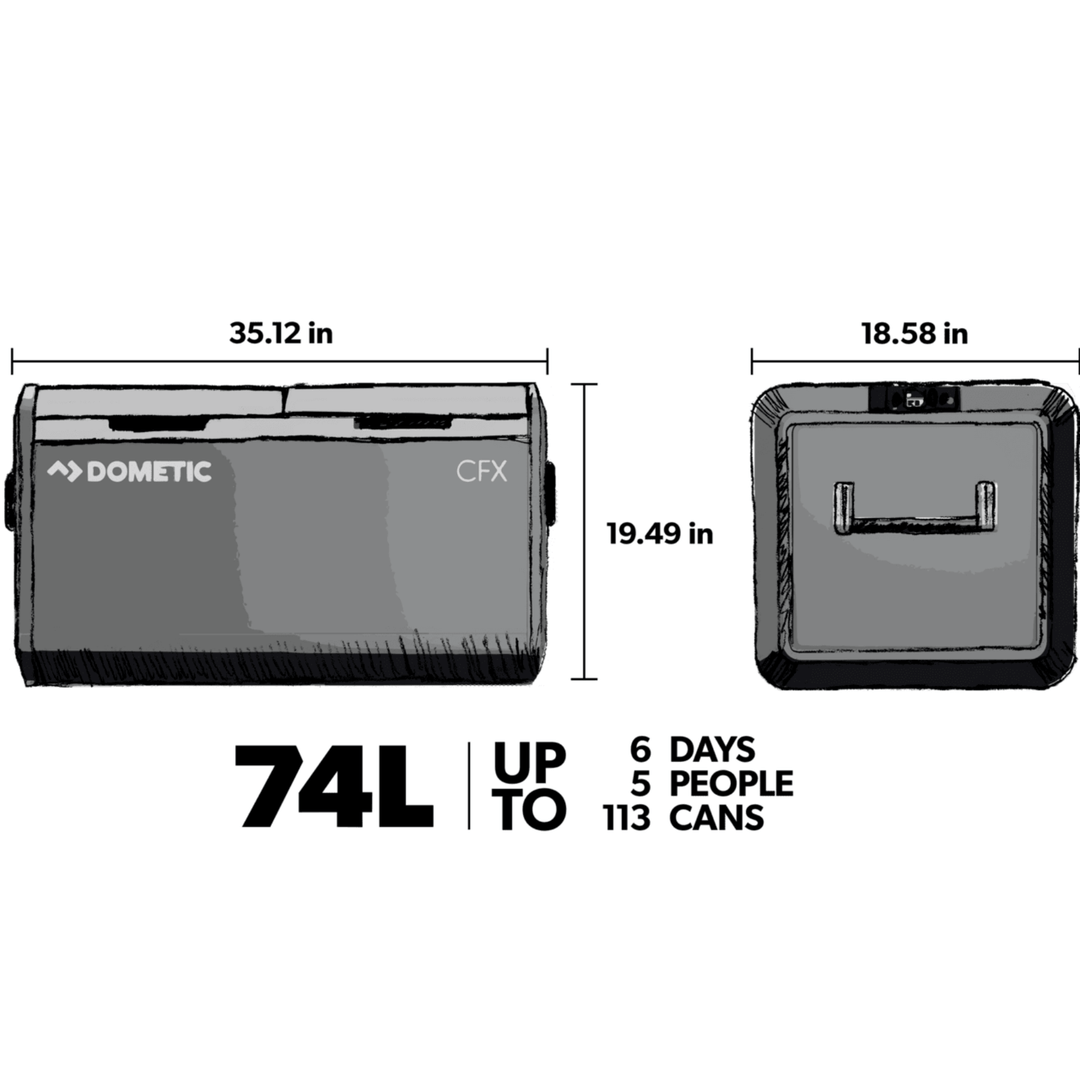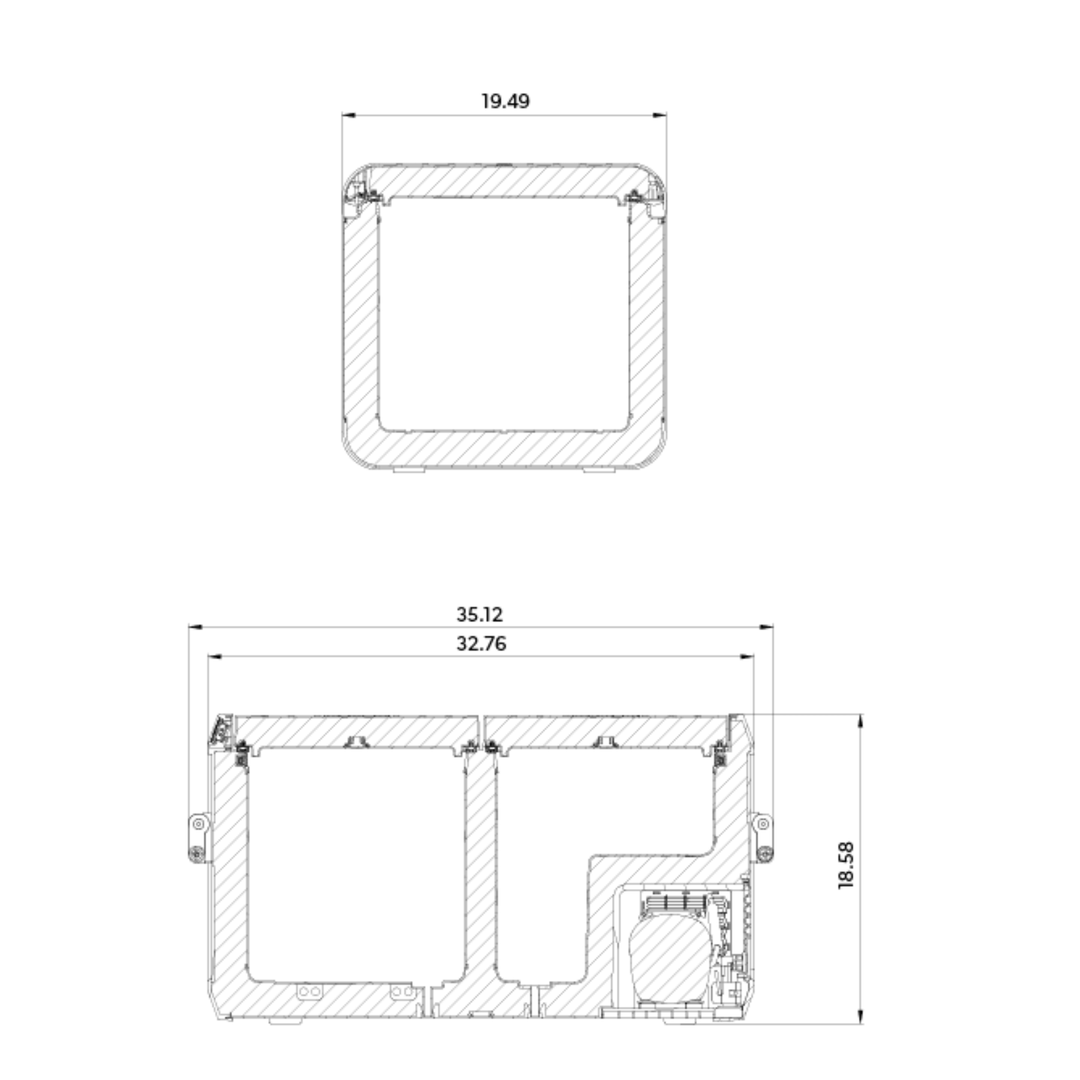 Dometic CFX3 75DZ Cooler/Freezer
---
Introducing the Dometic CFX3 75DZ Cooler/Freezer, a versatile and reliable solution for all your cooling and freezing needs. Designed with cutting-edge technology and built to withstand the toughest conditions, this cooler/freezer offers superior performance and convenience.
Features:
Dual Zone Cooling: The Dometic CFX3 75DZ Cooler/Freezer features two separate compartments, allowing you to cool and freeze items simultaneously. With adjustable temperature settings, you have full control over each zone, providing flexibility for your specific requirements.
Generous Capacity: With a spacious 75-liter (79-quart) interior, this cooler/freezer offers ample room to store all your food, beverages, and supplies. Whether you're planning a long camping trip or hosting a backyard barbecue, you can easily accommodate your needs.
Advanced Compressor Technology: Equipped with a powerful compressor, the CFX3 75DZ delivers rapid and efficient cooling. It can reach temperatures as low as -7°F (-22°C) in the freezer compartment and cool to 32°F (0°C) in the fridge compartment, ensuring your items stay fresh for longer.
Convenient Control and Monitoring: Take control of your cooling experience with the Dometic CFX3 app, available for both iOS and Android devices. You can adjust temperatures, monitor performance, and even set up temperature alerts from the palm of your hand. Stay connected and have peace of mind wherever you are.
Rugged Durability: Built to withstand the harshest environments, this cooler/freezer features a robust construction. The heavy-duty ExoFrame with reinforced corners provides excellent protection, while the durable stainless steel hinges and latches ensure long-lasting performance.
Energy Efficient and Solar Compatible: The CFX3 75DZ is designed with energy efficiency in mind. The efficient compressor and thick insulation help minimize power consumption, extending the life of your battery. Plus, it's compatible with solar panels, offering a sustainable and eco-friendly cooling solution.
User-Friendly Design: The CFX3 75DZ is packed with features that enhance convenience. The easy-to-read digital display allows for precise temperature adjustments, and the interior LED light provides clear visibility, even in low-light conditions. The removable wire baskets and dividers help you organize your items effortlessly.
Experience the ultimate cooling and freezing performance with the Dometic CFX3 75DZ Cooler/Freezer. Whether you're on a road trip, camping adventure, or tailgating with friends, this versatile and reliable unit ensures your food and beverages are kept at their optimal temperature. Stay in control, enjoy the convenience, and explore the great outdoors with confidence!
Dimensions: 892mm (35.1") L x 495mm (19.5") W x 472mm (18.6") H
Weight: 27.8kg (61.3lbs)

What's Included:
1 x Cooler (Dual Compartment)
1 x Connection cable for 12/24V connection
1 x Connection cable for 100-240V connection
3 x Removable wire baskets
1 x User Manual