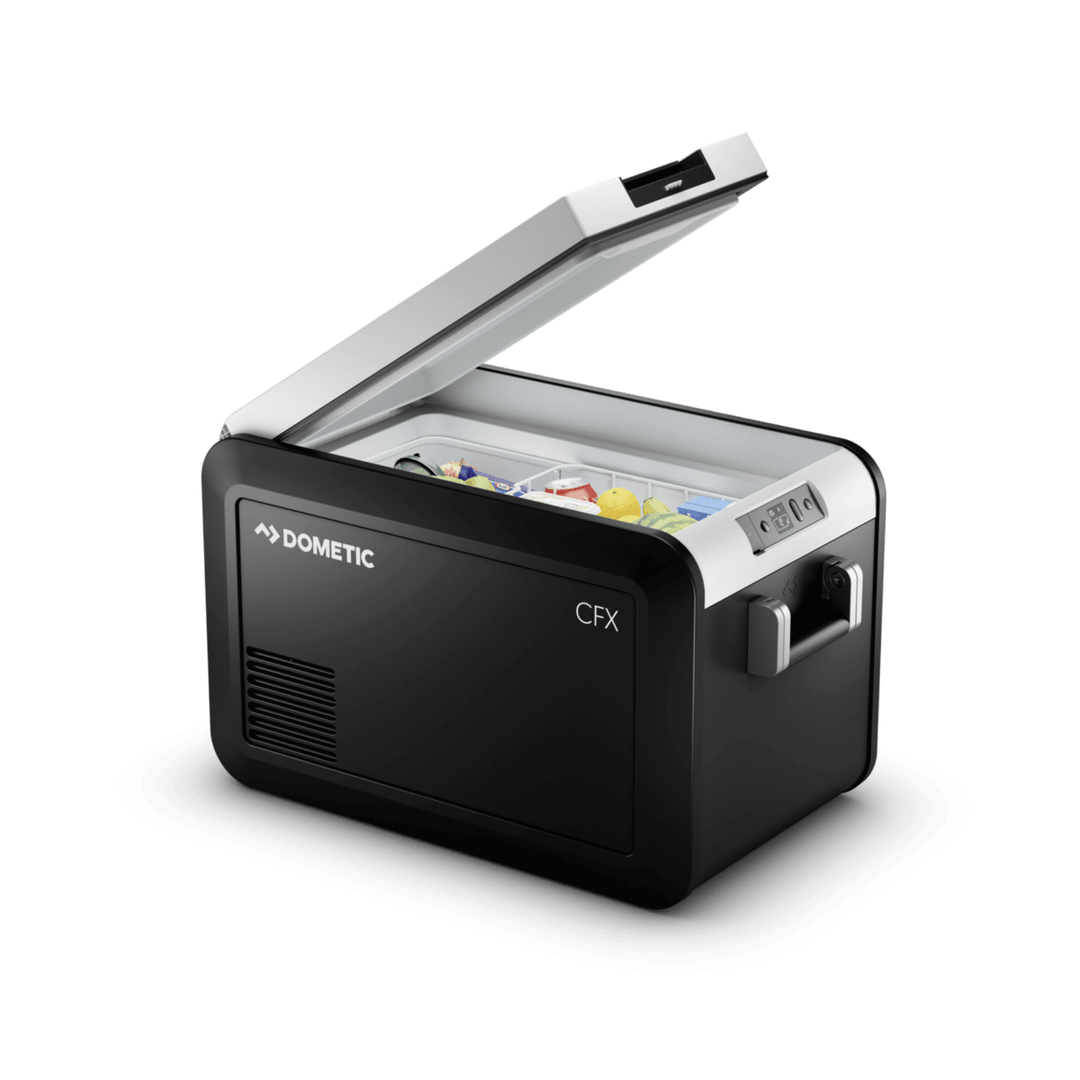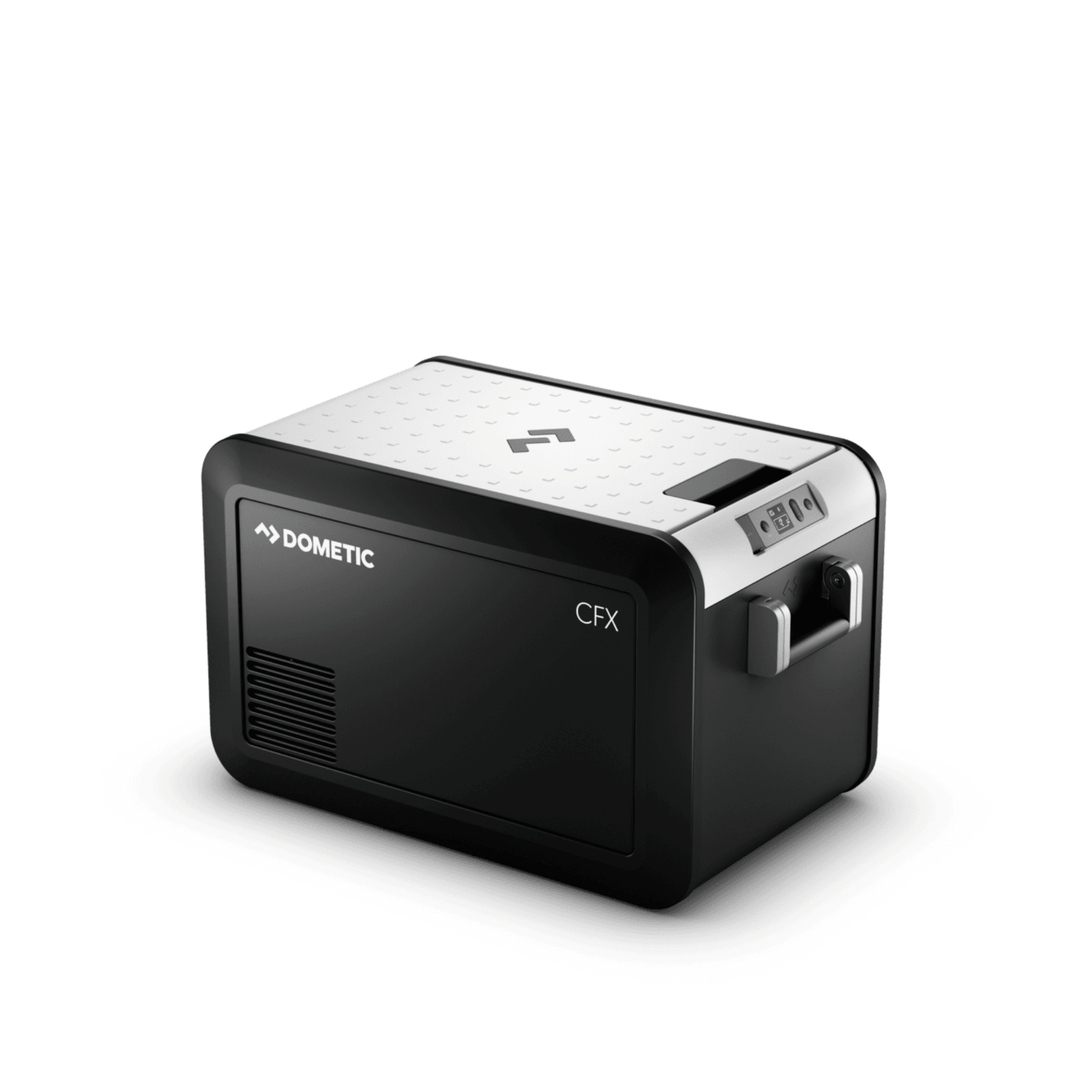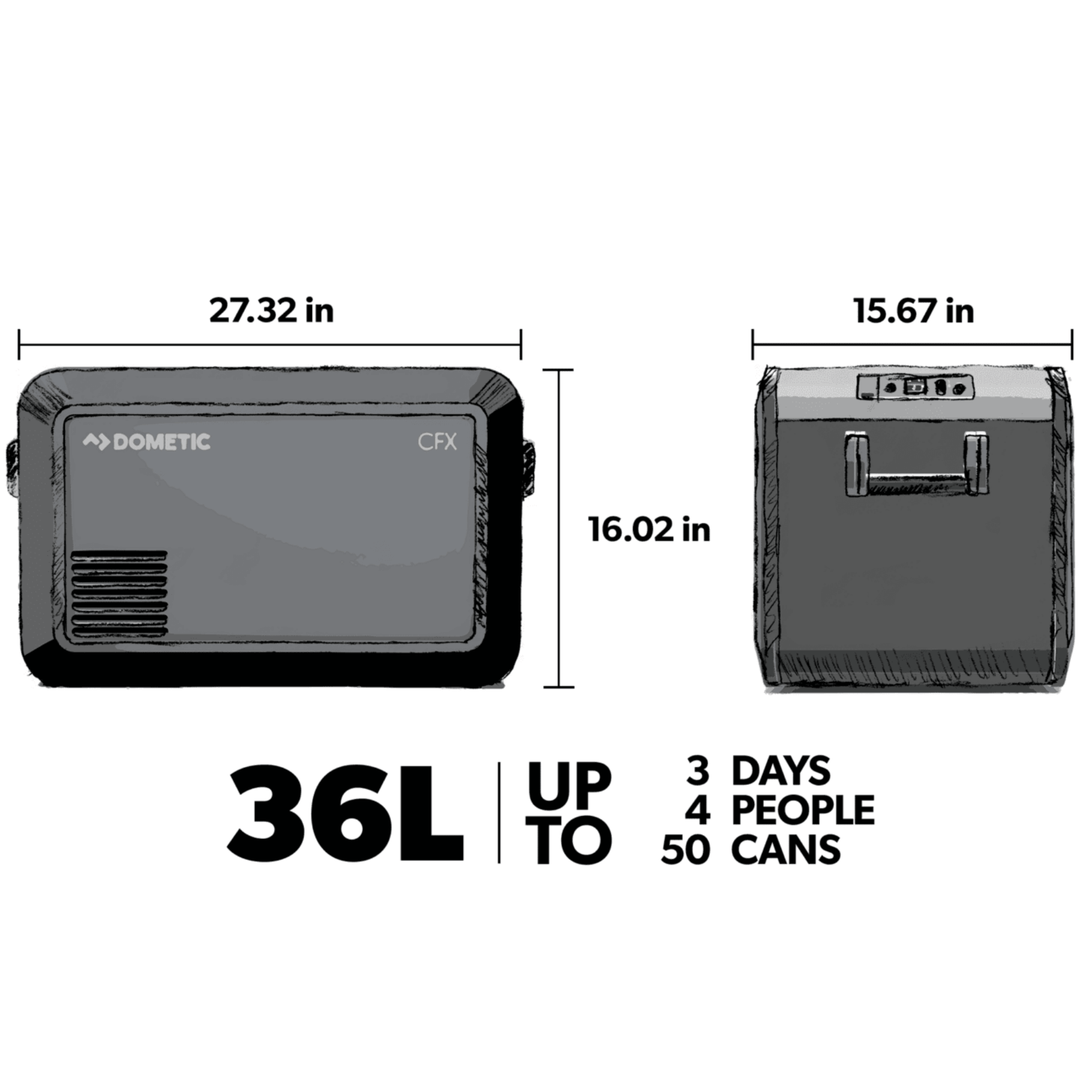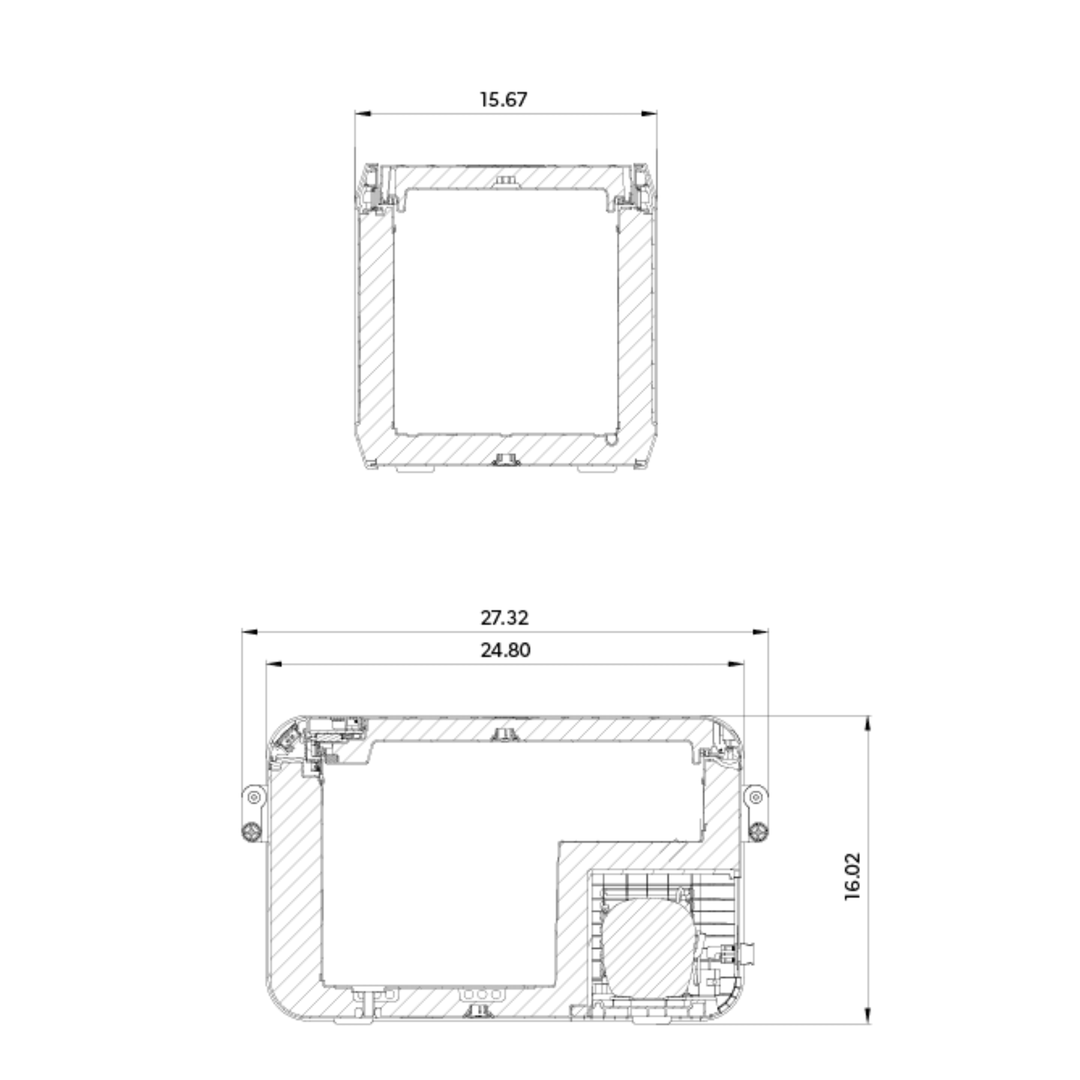 Dometic CFX3 35 Cooler/Freezer
---
Introducing the Dometic CFX3 35 Cooler/Freezer, the ultimate solution for keeping your food and beverages cool and fresh on your outdoor adventures. This portable cooler/freezer has innovative features to provide reliable performance in any environment.
Features:
Generous storage capacity of 36L

Powerful Cooling: Equipped with an advanced compressor, the Dometic CFX3 35 Cooler/Freezer offers rapid and efficient cooling capabilities. It can cool down to -7°F (-22°C), ensuring that your perishables stay chilled and your ice cream remains perfectly frozen.
Dual-Zone Design: The CFX3 35 features dual compartments with independent temperature controls, allowing you to set different temperatures simultaneously. This versatility lets you store beverages and fresh food in separate compartments, ensuring optimal preservation.
Generous Capacity: With a capacity of 36 liters, this cooler/freezer provides ample space for all your supplies. You can conveniently store up to 47 cans, or upright bottles, and still have room for food and ice.
Tough and Durable: Built to withstand the rigors of outdoor adventures, the CFX3 35 Cooler/Freezer boasts a robust construction. Its sturdy ExoFrame provides excellent protection against impacts, and the reinforced corners ensure durability even in harsh conditions.
Advanced Electronics: The integrated digital display and temperature controls make it easy to monitor and adjust settings. The display also provides helpful features like battery protection and error alerts to keep you informed at all times.
Portable and Efficient: Thanks to the ergonomic handles and lightweight design, this cooler/freezer is easy to transport. It can be powered by AC, DC, or solar power, giving you the flexibility to use it wherever you go.
Smart Connectivity: With the Dometic app, you can control and monitor the CFX3 35 Cooler/Freezer remotely. Adjust temperatures, check the battery voltage, and even turn on the LED lights inside the cooler right from your smartphone.
Invest in the Dometic CFX3 35 Cooler/Freezer, and elevate your outdoor adventures to a whole new level. Experience the convenience, durability, and exceptional cooling performance that this portable powerhouse delivers. Whether you're camping, boating, or simply enjoying a picnic, the CFX3 35 is the perfect companion to keep your food and drinks chilled and fresh.
Dimensions: Product Dimensions: 694mm (27.3") L x 398mm (15.7") W x 407mm (16") H
Weight: 16.9kg (37.3lbs)

Whats Included:
1 x Cooler
1 x Connection cable for 12/24V connection
1 x Connection cable for 100-240V connection
1 x Removable wire basket
1 x User Manual