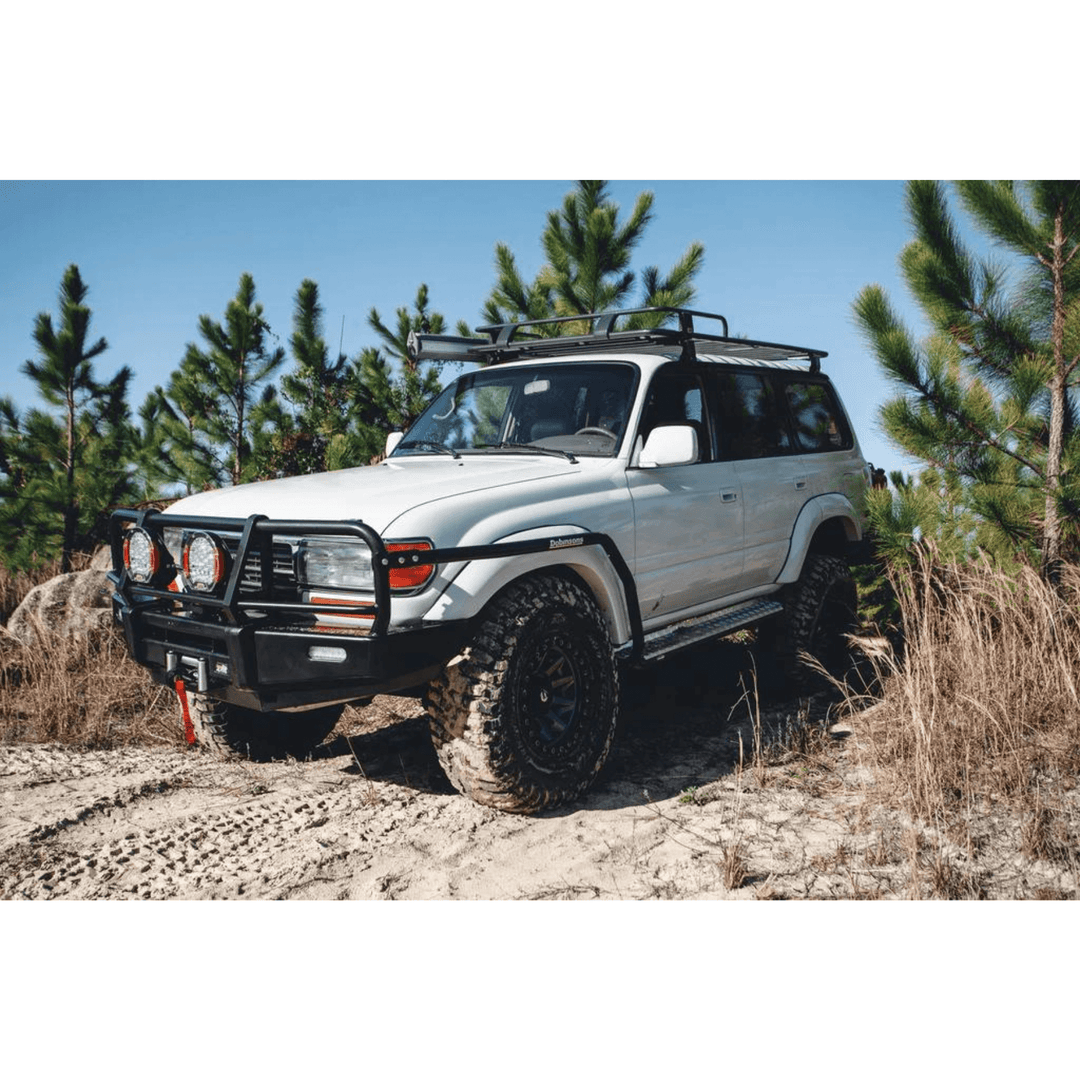 Dobinsons Lexus GX460 Side Steps and Rails
---
Introducing the rugged and versatile Dobinsons Lexus GX460 Side Steps and Rails, designed specifically for off-road enthusiasts and overlanding adventurers. Built to withstand the toughest terrains and challenges, these side steps and rails are essential additions to your 2010-2022 Lexus GX 460, offering unparalleled functionality and protection.
Features
:
Heavy Duty Black Powder Coat Finish: The side steps and rails feature a robust black powder coat finish, delivering superior resistance against off-road elements, including mud, rocks, and gravel.
2mm Thick Main Tubes: With 51mm tubes constructed from durable materials, these side steps and rails provide a sturdy platform for easy access in and out of your vehicle, even in the most demanding off-road conditions.
Fully Gusseted Chassis Mounting Legs: Designed with reinforced gusseted chassis mounting legs, these side steps and rails offer maximum strength and stability, ensuring they can handle the rigors of off-road adventures.
Front Swivel Section for Airbag Compliance: Engineered with a front swivel section that complies with airbag regulations, these side steps and rails prioritize your safety without compromising their functionality or ruggedness.
Customizable Paint Option: While supplied in black, these side steps and rails can be painted by a professional automotive spray painter, allowing you to personalize them to match your vehicle's aesthetic and overall off-road style.
Ultimate Off-Road Protection: Engineered with the off-road enthusiast in mind, these side steps and rails act as a shield for your Lexus GX 460, safeguarding vital components from potential damage caused by rough terrain, rocks, and debris.
Designed and manufactured from high-quality structural steel, Dobinsons Side Steps and Rails are CNC cut, bent, and welded for precise fitment, exceptional strength, and long-lasting durability. With their rugged construction and off-road-oriented features, they enhance the functionality and endurance of your vehicle, empowering you to conquer challenging trails and embark on unforgettable overlanding journeys.
Gear up for your next off-road adventure with the Dobinsons Lexus GX460 Side Steps and Rails. Elevate your off-road experience, enjoy easier vehicle access, and ensure optimal protection for your Lexus GX 460 while exploring the great outdoors.