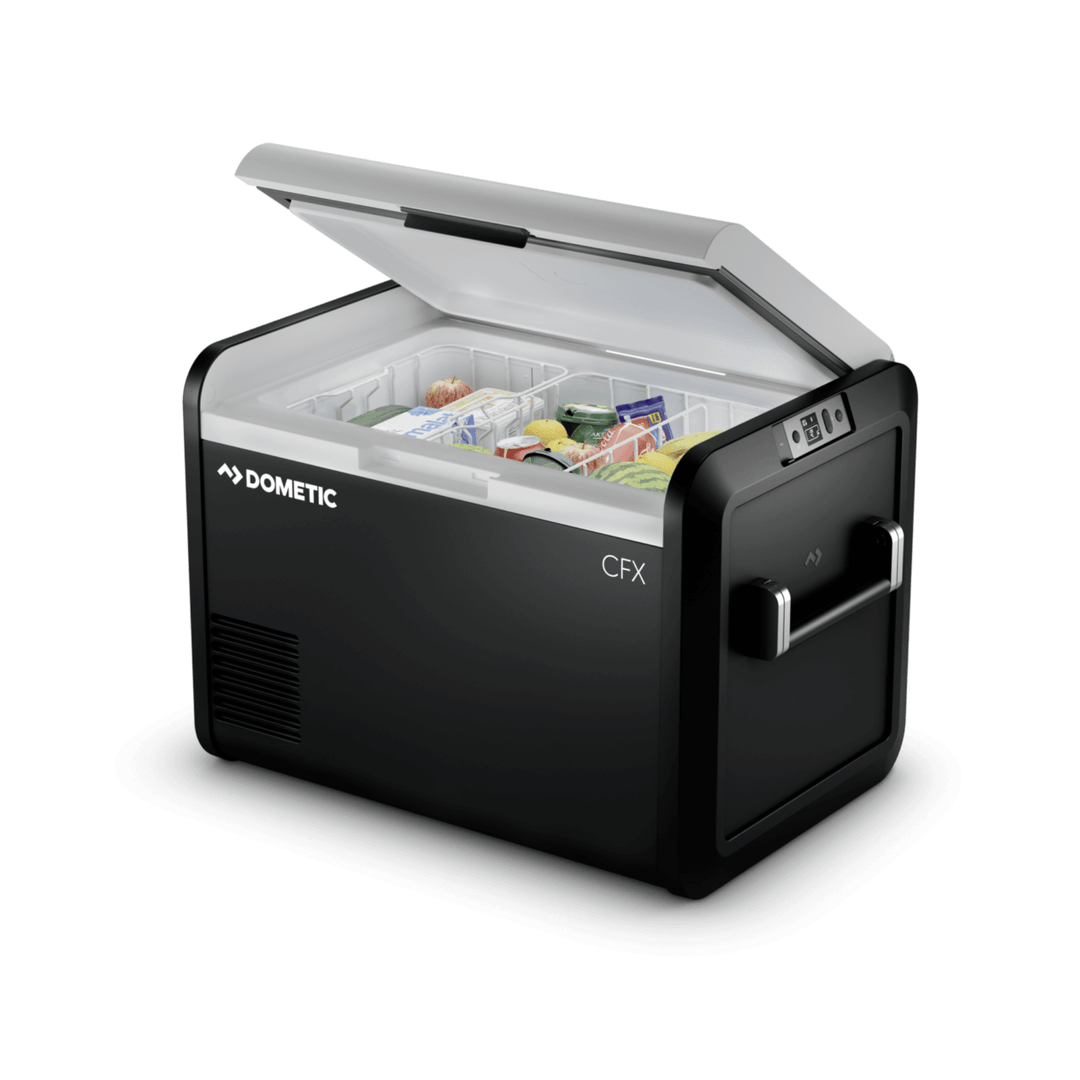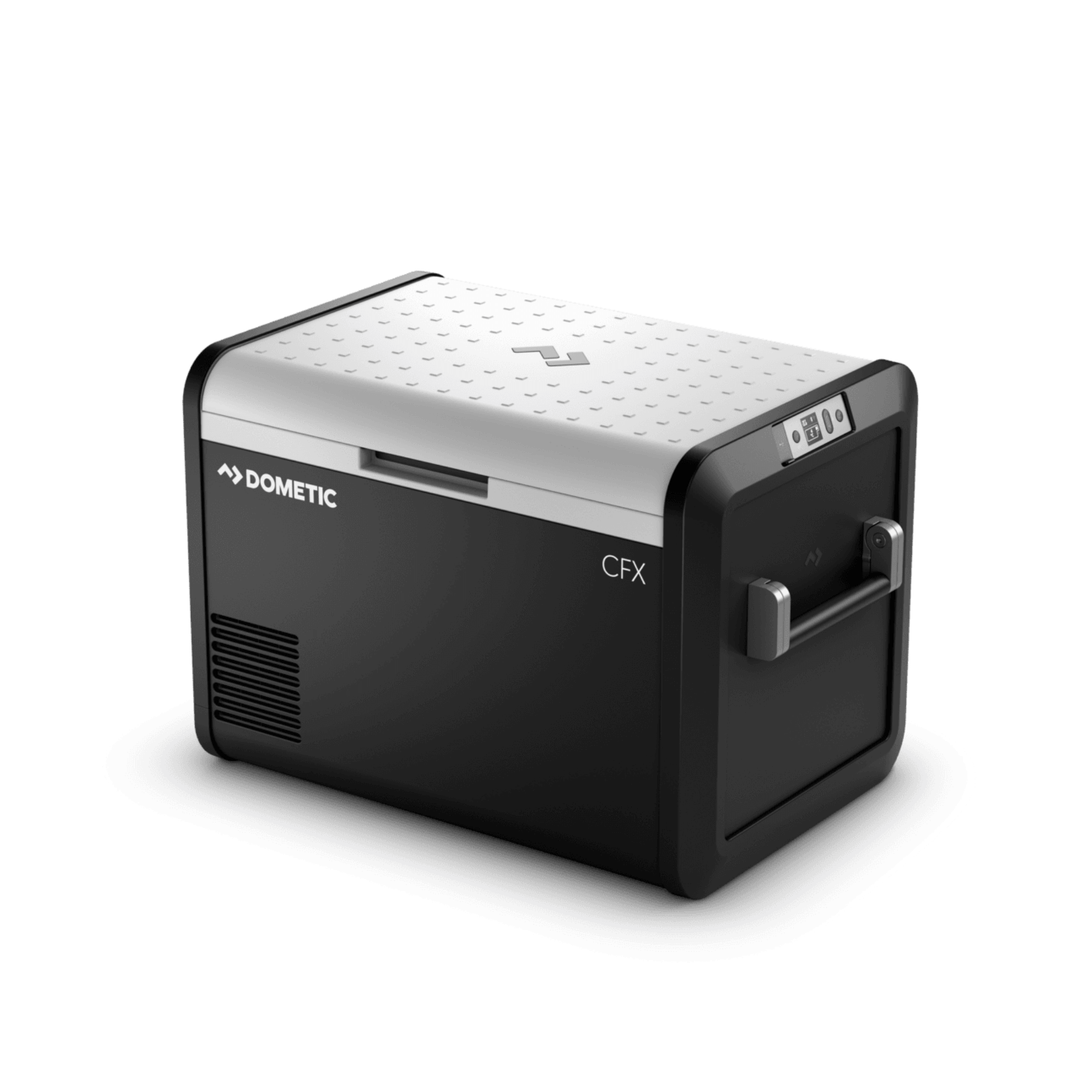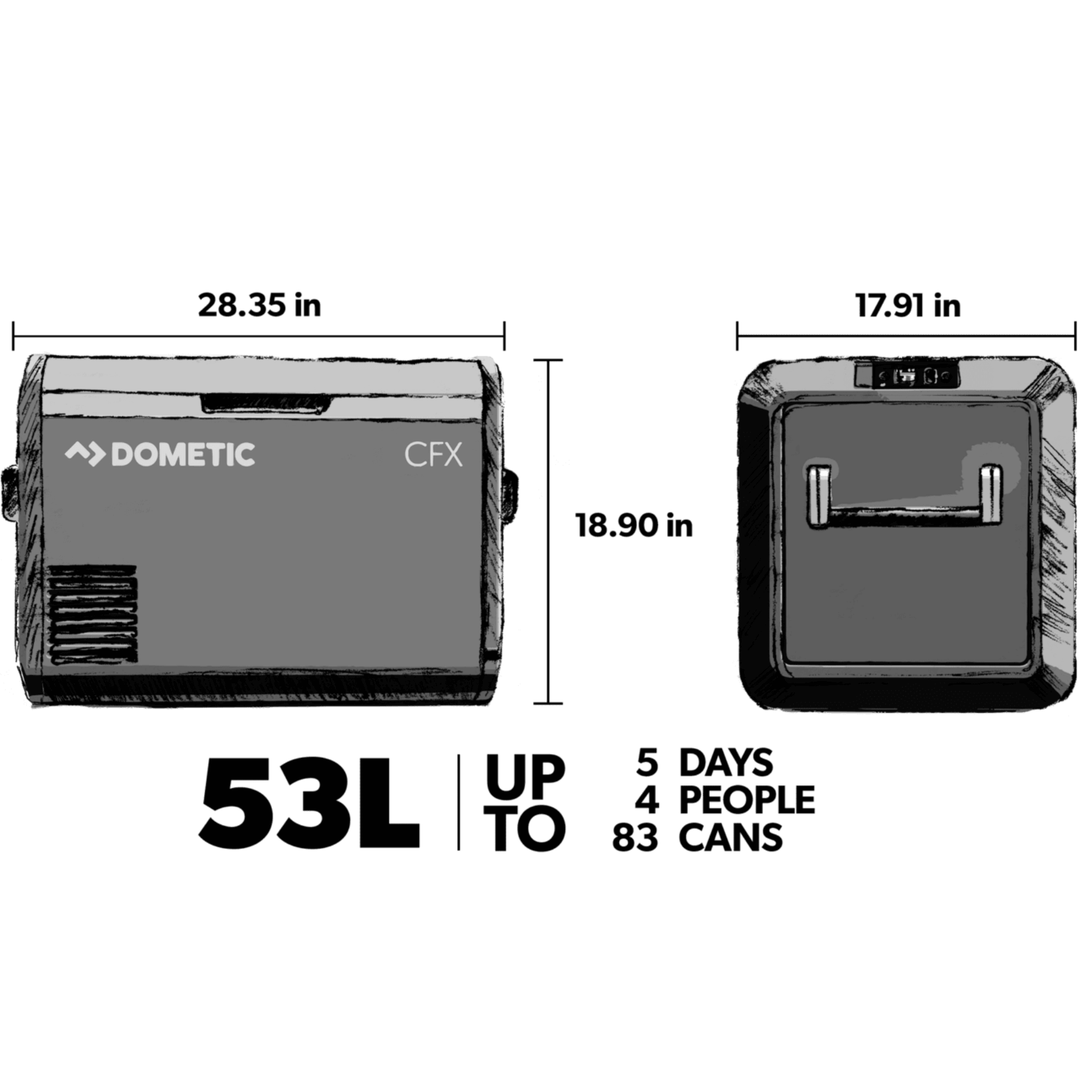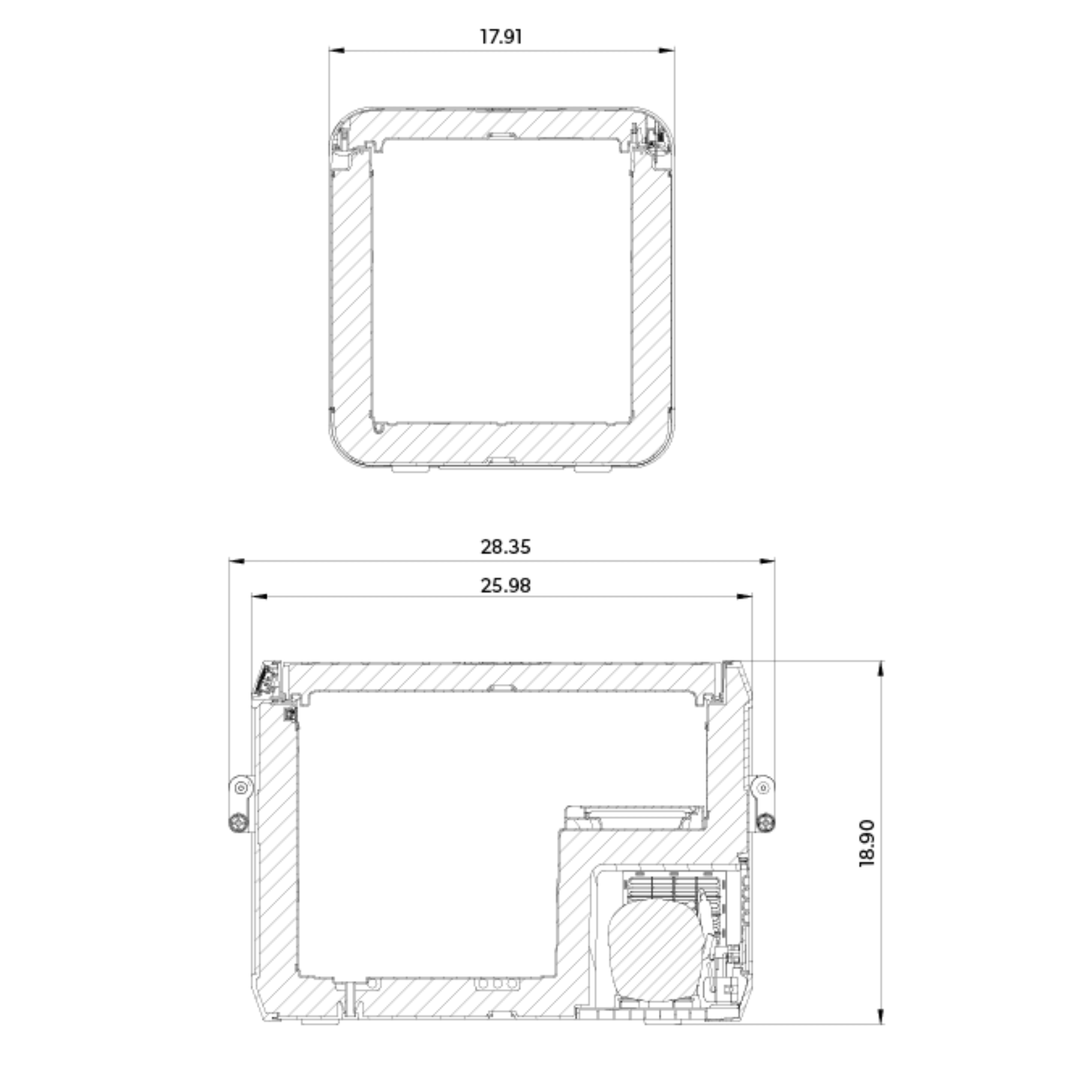 CFX3 55IM Cooler / Freezer w/ Rapid Freeze Plate
---
Introducing the Dometic CFX3 55IM Cooler / Freezer w/ Rapid Freeze Plate, the ultimate companion for your outdoor adventures. Designed to keep your food and beverages fresh and chilled on the go, this innovative cooler/freezer combo is packed with features that ensure convenience, durability, and efficient cooling performance.
Key Features:
Rapid Freeze Plate: With the integrated Rapid Freeze Plate, the Dometic CFX3 55IM offers an impressive freezing capacity, allowing you to freeze items quickly and keep them at sub-zero temperatures. Powerful VMSO3 compressor cooling technology efficiently refrigerates and deep-freezes to –7 °F

Advanced Cooling Technology: Powered by Dometic's cutting-edge technology, this cooler/freezer provides efficient and consistent cooling performance. It features a powerful compressor and intelligent electronics that maintain the desired temperature regardless of external conditions. Say goodbye to spoiled food and melted ice.

Generous Capacity: Boasting a generous 53-liter (55 quarts) capacity, the CFX3 55IM offers ample space for all your food and drinks. It can hold up to 83 cans, making it ideal for extended camping trips, tailgating parties, or long road trips with family and friends.

Versatile Design: The CFX3 55IM is designed for maximum versatility. It features removable wire baskets that allow you to organize your contents efficiently and separate different items. The cooler/freezer also has a convenient USB port for charging small electronic devices, ensuring you stay connected even in remote locations.

Durable Construction: Built to withstand the rigors of outdoor adventures, this cooler/freezer features a robust ExoFrame construction with reinforced corners, stainless steel hinges, and heavy-duty handles. The rugged design ensures it can handle rough handling and harsh environments while protecting your items.

Smart Control and Monitoring: The Dometic CFX3 app lets you control and monitor the cooler/freezer from your smartphone or tablet. Adjust the temperature, monitor the battery voltage, and even create custom cooling profiles with ease. Stay in control of your cooling needs wherever you are.

Easy-to-read High-Resolution Color Display and soft touch buttons enabling seamless control and monitoring of cooler performance

3-stage dynamic battery protection system prevents dead car battery or allows deep draw on dual batteries
Elevate your outdoor experience with the Dometic CFX3 55IM Cooler / Freezer w/ Rapid Freeze Plate. Its powerful cooling performance, versatile design, and durable construction make it the perfect companion for camping, boating, overlanding, and any other adventure where keeping your food and drinks fresh and chilled is a top priority. Don't settle for anything less when it comes to your outdoor cooling needs.
Product Dimensions: 720mm (28.4") L x 455mm (17.9") W x 480mm (18.9") H
Weight: 21.3kg (47lbs)

Whats Included:
1 x Cooler
1 x Rapid Freeze Plate
2 x Silicone Ice Trays
1 x Connection cable
1 x Removable wire baskets
1 x User Manual
Product Dimensions: 720mm (28.4") L x 455mm (17.9") W x 480mm (18.9") H
Weight: 21.3kg (47lbs)