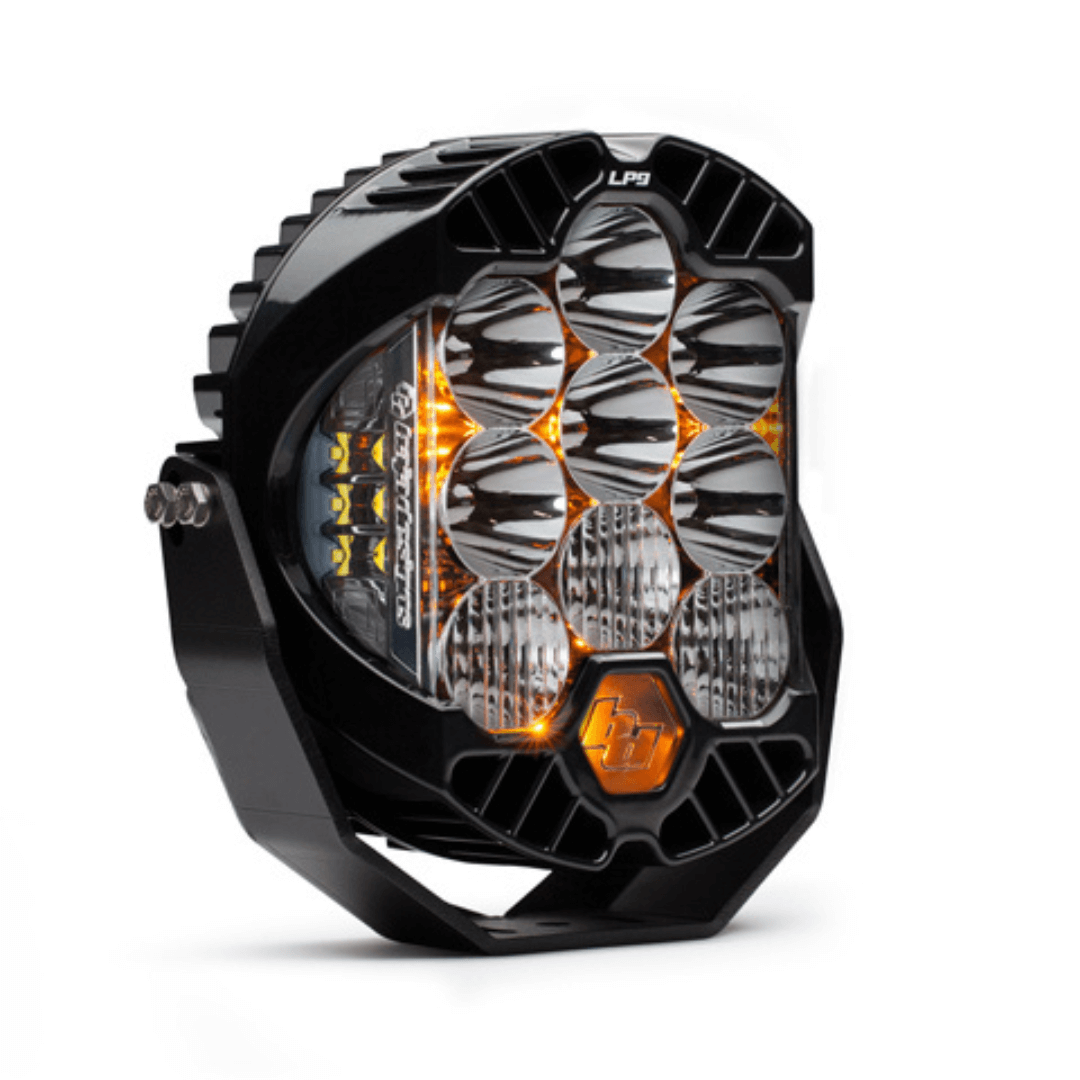 Baja Designs LP9 Pro | Amber/Clear
---
The Baja Designs LP9 Pro is a high-performance LED light perfect for overlanding, off-road, and van life adventures. With its advanced design and innovative features, this light offers exceptional performance and reliability in even the toughest conditions.
Features:
High-quality LEDs: The LP9 Pro features nine high-quality LEDs that deliver impressive brightness and clarity, even in the darkest environments.

Advanced optics: The light's advanced optics ensure a wide, even beam pattern that provides excellent visibility and reduces eye fatigue.

Durable construction: Built to withstand the rigors of off-road travel, the LP9 Pro is made from high-quality materials and features a rugged design that can handle bumps, jolts, and impacts with ease.

Easy installation: The LP9 Pro is easy to install and comes with all the necessary hardware and instructions to get you up and running quickly.

Versatile design: The LP9 Pro's versatile design makes it suitable for a wide range of applications, including overlanding, off-road driving, and van life.
The Baja Designs LP9 Pro is a high-performance LED light that is perfect for anyone who loves to explore the great outdoors. With its advanced features, durable construction, and easy installation, this light is the ideal choice for overlanding, off-road adventures, and van life.
Bulb Type: LED
Beam Type: Combo 42 Degree Wide Driving/ 6 Degree High Speed Spot Beam/ Running Light Backlight
Shape: Round
Diameter: 8 Inch
Length/ Height: 3-1/4 Inch Height
Width: Not Applicable
Light Color: Amber/ Clear
Wattage: 105 Watt Forward Facing/ 21 Watt Peripheral
Mounting Style: Stem Mount
Quantity: Single
Lumens: 11025 Lumens Forward Facing/ 2280 Lumens Peripheral
Bulb Specifications: Clear XP-L Hi-Intensity LED Bulbs/ Amber Running Light LED
Lens Material: Polycarbonate
Housing Color: Black
Housing Material: Aluminum
Includes: With Mounting Hardware
Estimated Install Time (Hours): 1.5