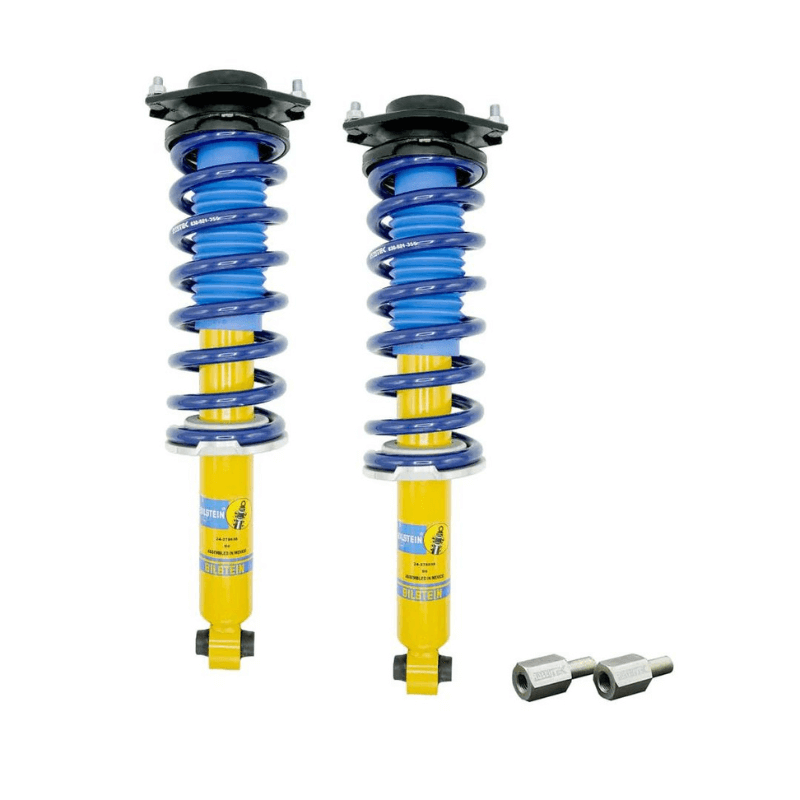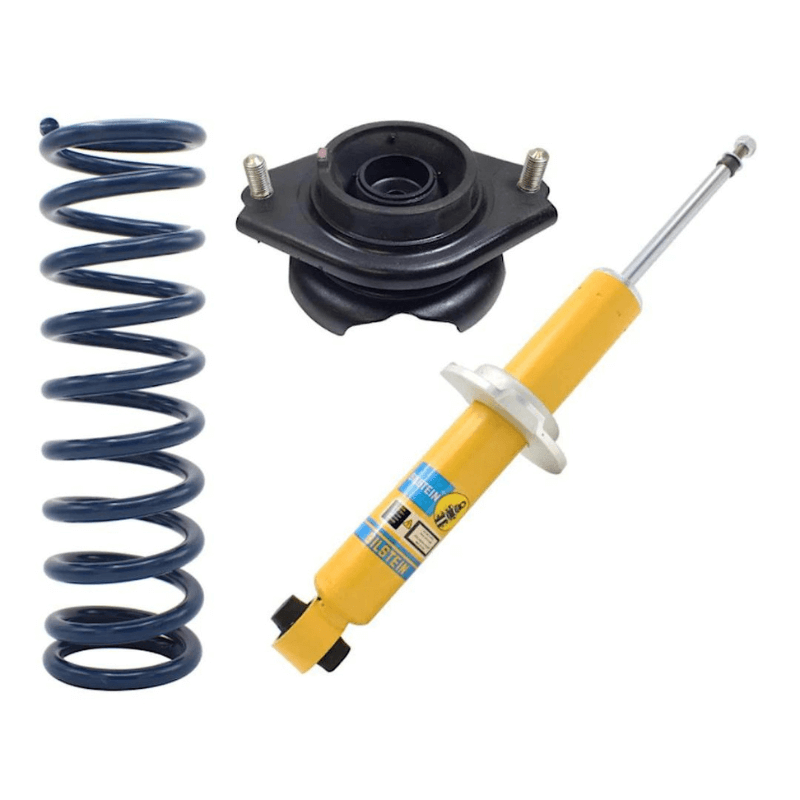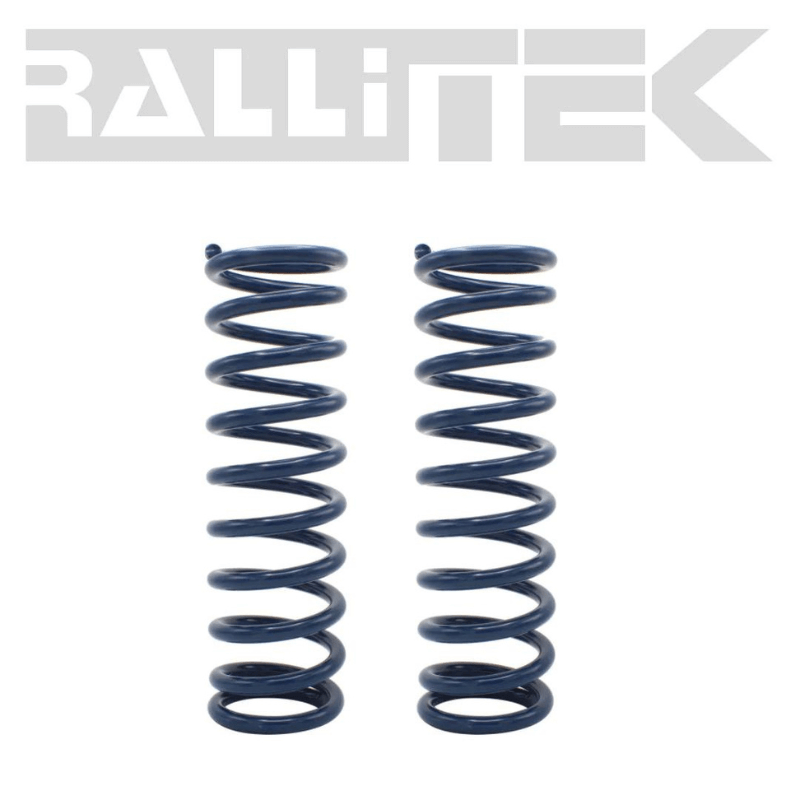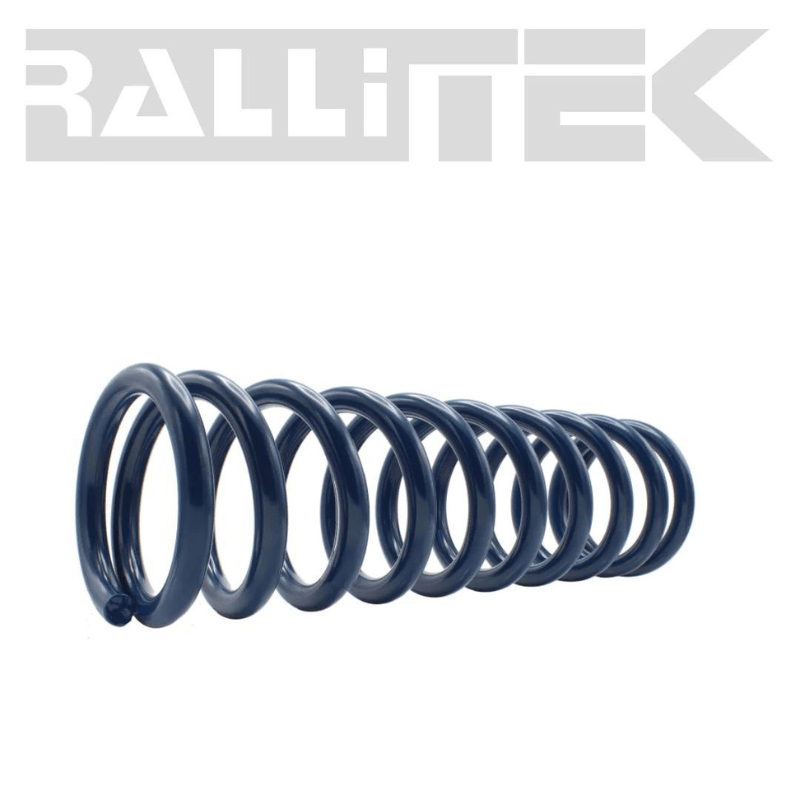 1" Rear Overload Bilstein B6 Lift Kit Subaru Crosstrek | 2018-2023
---
Upgrade your Subaru to conquer new heights with the RalliTEK Crosstrek 1" Rear Overload Bilstein B6 Lift Kit. Ready for 2018-2023 models, this powerhouse of a kit gives you a thrilling boost–Bilstein B6 shocks and struts plus RalliTEK's proprietary coil springs, working together to make off-roading a wild ride.

Features:

Versatile Suspension Lift: RalliTEK rear lift kits with Bilstein B6 shocks and struts are the pinnacle of versatility in Subaru suspension lift kits. They are engineered to meet the demands of off-road enthusiasts, providing unparalleled handling, safety, and performance.
Reduced Body Roll: Bid farewell to body roll, thanks to this kit's exceptional engineering. It greatly reduces body roll, allowing you to maintain better control while tackling challenging terrains.

Enhanced Ground Clearance: Gain a solid 1" of increased ground clearance with this kit. This boost in clearance empowers you to conquer larger obstacles and accommodate larger tires for superior grip and off-road prowess.

Optimal Lift and Spring Rate: The kit delivers an estimated 1" lift height and boasts a spring rate of 265 lbs/in, which is a 30% increase in spring rate. This combination provides the ideal balance of lift and support, ensuring your Subaru performs at its best both on and off the road.

Improved Off-Road Performance: Unleash the full potential of your Subaru in off-road conditions. This kit dramatically enhances your vehicle's off-road performance, making it a capable companion on your wildest adventures.

Factory-Like Ride Control: Worried about sacrificing on-road ride comfort? Don't be. This kit seamlessly restores factory on-road ride control and stability, giving you the best of both worlds.

Increased Load Capacity: Need to carry more gear or accessories? This kit increases your vehicle's ability to handle added weight, making it perfect for those who love to load up for their journeys.

Easy Bolt-On Installation: No need to break out the power tools; this kit is a complete bolt-on solution. Installation is hassle-free, allowing you to hit the trails sooner.

Sold in Pairs: The RalliTEK Subaru Crosstrek 1" Rear Overload Bilstein B6 Lift Kit is sold in pairs for your convenience.

Lifetime Warranty: We stand behind our products. Enjoy peace of mind with a lifetime warranty on RalliTEK products, including our proprietary coil springs.


RalliTEK Springs:

The proprietary coil springs are engineered specifically for the Subaru platform, ensuring they are the ideal springs to unlock your Subaru's off-road potential. Crafted in the USA from top-quality American steel, these springs come with a lifetime warranty, guaranteeing their durability and performance.

Bilstein B6 Struts:

Bilstein B6 shock absorbers and struts are the gold standard for improving any vehicle's performance. Their monotube design ensures consistent fade-free performance, while the velocity-sensitive, digressive piston reacts to changing road conditions for an optimal ride. Tuned for specific applications, these shock absorbers and struts provide a significant improvement in ride quality, handling, and comfort.

Take your Subaru Crosstrek to the next level with the RalliTEK 1" Rear Overload Bilstein B6 Lift Kit – engineered for superior strength and trail-busting power. Get ready to make your mark off-road, blaze new trails, and experience a higher level of adventure.
What's Included:
2 - RalliTEK rear raised overload springs
2 - Rear Bilstein B6 struts
2 - RalliTEK strut extensions